August 17th 2017
Entrevue avec CKVL – Skyler | Interview with CKVL FM – Skyler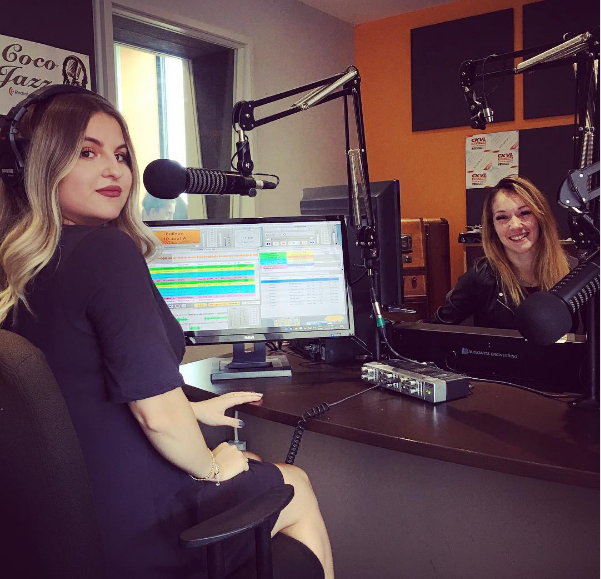 Skyler avec Charlie de CKVL FM en Lasalle, QC.  Veuillez voir l'entrevue et son interprètation de ces deux single "Unleashed" et "Evil" ici: www.soundcloud.com/ckvlfm/entrevue-skyler-wind
Skyler talks about her path with music and the creativity behind her two radio singles "Evil" and "unleashed" with CKVL radio host, Charlie. Listen to the full interview on souncloud (French Only) here: https://soundcloud.com/ckvlfm/entrevue-skyler-wind
August 16th 2017
Entrevue avec Jade Mya: CFIM | Interview with Jade Mya: CFIM FM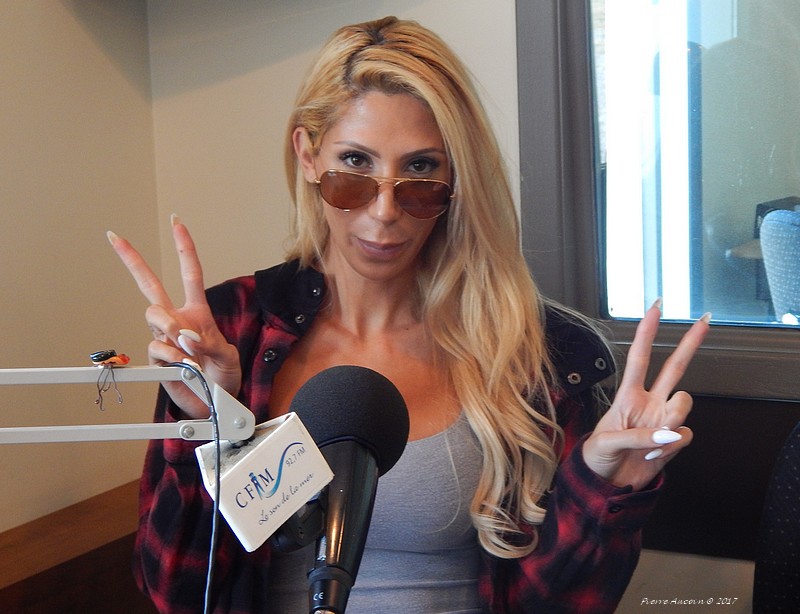 Le 11 Aout 2017 – Allo les amis francophone! Notre artiste Jade Mya viens de faire un entrevue avec nos amis chez CFIM, la radio des Îles de la Madeleine. Veuillez écoutez l'entrevue ici
http://cfim.ca/vendredi-11-aout-2017
Jade Mya est présentement en tournée au Québec! Veuillez voir sa profile sur notre siteweb pour plus d'évènements et info!
Our country artist, Jade Mya had a in studio interview with CFIM. You can listen to the full interview (in french only) here: http://cfim.ca/vendredi-11-aout-2017
July 25th 2017
CONTEST| Win VIP PASSES OR A Trip to Canada's Wonderland
AM to FM Promotions and Sofia Blu are hosting a summer contest!
 To participate:
1️⃣ Watch Sofia Blu`s music video for "Be Myself"
2️⃣ Post a photo or video on Facebook and Instagram of your favourite moment from the music video.
3️⃣ Use the hashtag #BeMyself17
4️⃣ Tag us @amtofmpromotions
5️⃣ Contest closes 07/08/2017 at midnight.
Contest Rules:
Open to Canadian residents only. Persons  13+ years  may enter. Must have your own transportation. Contest begins July 25th and closes August 7th 2017 at midnight.
Maximum 2 entries per person. Persons may receive two entries if the person posted on Facebook and Instagram.
Prize ONE: Two VIP Passes to The Taste of the Danforth. Exclusive seating for Toronto's " The Taste of the Danforth" on Sunday, August 13th, 2017.
Prize TWO: Two full day passes to Canada's Wonderland (Toronto).
Prize winners (1 winner for prize 1, 1 winner for prize 2) will be announced on August 8th 2017. Winners will be selected randomly based on entries through Facebook and Instagram. Winners will be contacted by phone and e-mail. Must provide this information to claim prize.
CONTEST IS NOW CLOSED
July 25th 2017
Jade Mya
The Dirt Covered Rhinestone Radio Tour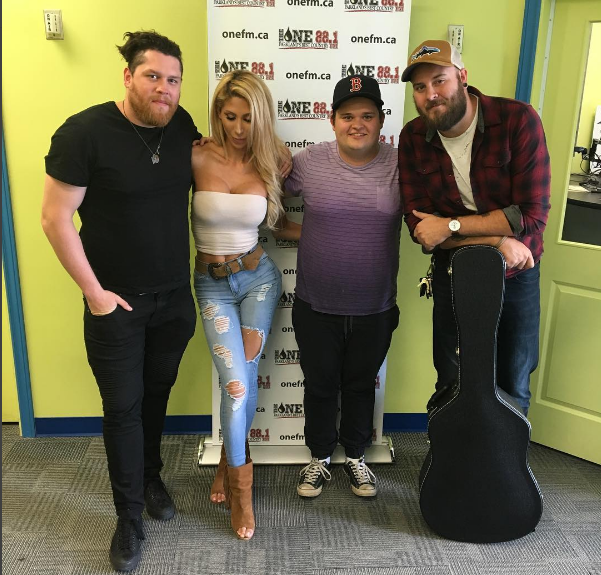 The One  88.1 FM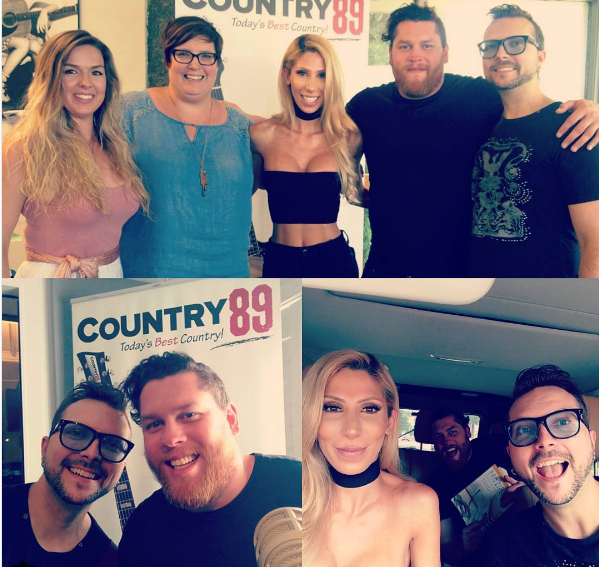 Country 89 FM
Radio tour continues this summer 2017! Stops in Alberta, Ontario and Québec.
Francais:
écoutez l'entrevue avec 97.3 CHGA FM ICI:  www.chga.fm/entrevue-jade-mya-dirt-covered-rhinestone
July 15th 2017
Indie Artist Seminar in Ottawa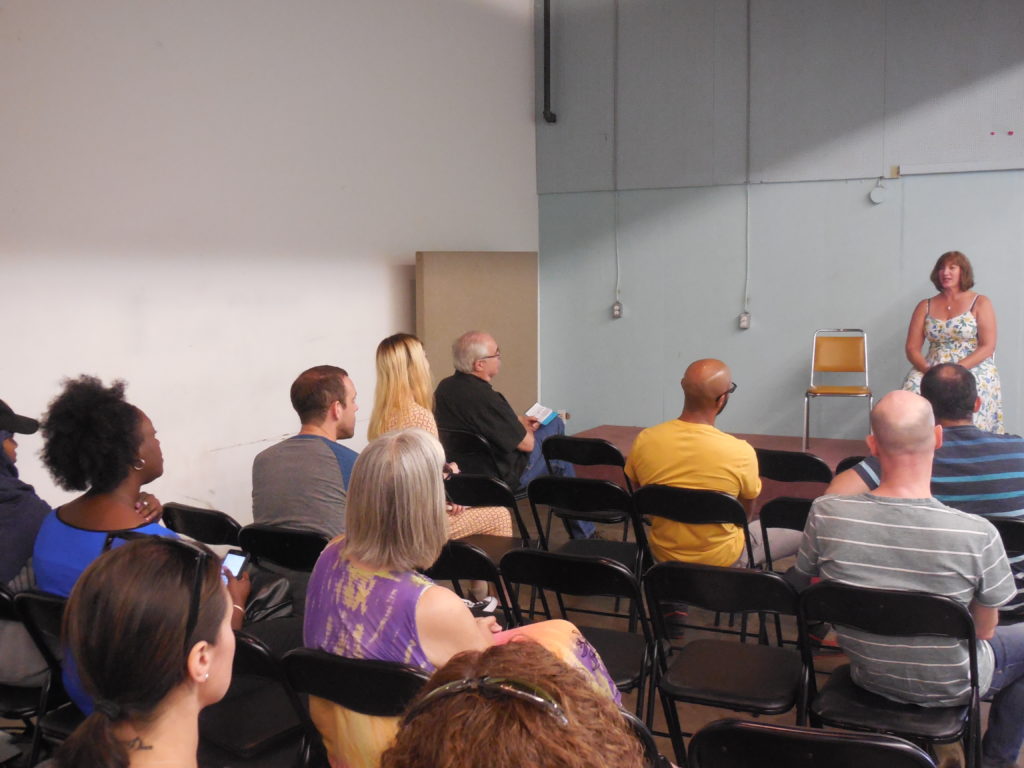 During the weekend of July 15th, AM to FM Promotions made a special trip to Ottawa for a free seminar about the music industry. The event was provided by the Independent Music Business & the Ottawa Music Industry Coalition. Attendees were able to ask specific questions about the radio business to AM to FM's founder, Andrea Morris, who provided them with insightful information about this complex industry.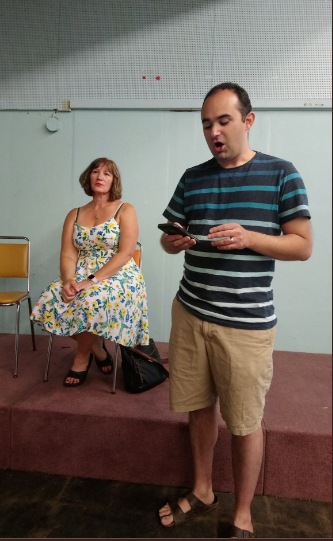 Byron (Ottawa  Music  industry Coalition), Andrea ( Am to FM Promotions)
Some of the most asked questions during our session were;
Music Licensing and royalties.
Tracking the success of a song or album.
Embedded content.
What is included in a radio campaign (budget, timing, touring).
Can-con versus international content.
We would like to thank our collaborative partners at the Ottawa Music Industry Coalition for organizing this event. For future events like this, please be sure to like and follow our Facebook Page!
Facebook Page: www.facebook.com/AMTOFMPromotions
June 13th 2017
CMA Ontario Awards & Conference
AM to FM Promotions celebrated Canadian country music  for the weekend in London , Ontario. The Country Music Association of Ontario hosted a weekend music conference and a finale award show on Sunday, June 11th.
The well hosted event included a variety so panels, including the Mentor's Cafe of which our very own, Andrea Morris attended and spoke as a mentor to attendees. AM to FM artist, Alessia Cohle joined us over the weekend as well.
We were happy to be celebrating Canadian country music with upcoming stars, current country artists, and industry people alike.
For more information about the CMAO visit their website at www.cmaontario.ca
June 5th 2017
Sofia Blu New Music Video
---
Nouveau vidéo de Sofia Blu
May 29th 2017
Lilianna Wilde New Music Video
---
Nouveau vidéo de Lilianna Wilde
Grind Me Down- Lilianna Wilde
We collaborated with our friends at PopCanRadio to promote Indie artists by donating Albums to the Telus Ride For Dad Fighting Prostate Cancer Event held on May 27th.
---
En collaboration avec nos amis chez  PopCanRadio pour soutenir les artistes Canadien indépendants nous avons fait un don des albums de nos artistes pour le événement, Telus Ride For Dad Fighting Prostate Cancer qui a dérouler le 27 Mai.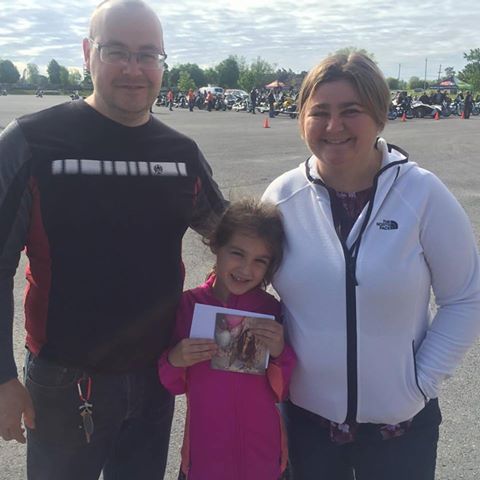 The event was a huge success and we are so happy we had the chance to be a part of it!
---
May 24th 2017
Special thanks to Diane Foy PR, Tim Arnold and Musicoin
On May 17th, for the international day against homophobia, biphobia, and transphobia we partnered with these amazing folks for an incredible campaign titled, 'What Love Would Want'.
The goal for this campaign was to spread awareness for equality, love and diversity. We spent the day at SXM Canada Talks, Church and Wellesley, Dundas Square and on a boat cruise by harbourfront centre promoting this message. Here are some of the highlights.
We are sending a BIG thank you to all those who shared our posts and used the hashtag #Whatlovewouldwant to spread awareness!
May 11th 2017
 Join us on May 17th
On Wednesday, May 17th, AM to FM Promotions is partnering with artist Tim Arnold, Diane Foy PR and Music Coin for a special release and event!
Stay tuned on Twitter, Facebook, and Instagram for the release of Tim's new music video for his new song, What Love Would Want.  The video is released in conjunction with  the international day against homophobia, transphobia, and racism.
Join the conversation on May 17th by using the hashtag #WhatLoveWouldWant.
Follow AM to FM Promotions| @amtofmpromotions
May 4th 2017
Current State of R&B
Written by Earl Powell from www.eptonemusic.com
Happy Music Day (everyday is music day)!

You know how some songs just never get old? They always sound just as good as the 1st time you heard em.

I was listening to music the other day (still a student of my craft), and I heard a song called "Made For Love" by Charlie Wilson ft. Lalah Hathaway.  They seem like such an unlikely pair…like, their names (as a duo) would not immediately roll off your tongue, but they truly did their thing…I was immediately inspired!  Serious kudos to the production team on that joint!!!  The melody of this song hit me so hard it nearly brought me to tears as I listened.   And as a sidebar, I have to say it's refreshing to hear real R&B (respect going out some of the other recent fire projects that I've heard as well – Joe, Avant, and Bruno Mars to name a few).  Hearing this song compelled me to share a couple of tips for artists, and they are:

Tip #1
As an artist, your music has to come from a real place to reach a real place with your listeners.  The songs you sing should strike a chord – pun intended!

Tip #2
A key element in many killer R&B songs is when the melody pierces your soul before you even hear the first word. This can make the difference between a song that's a hit for now and a song that's a hit forever.     

I know it sounds elementary, but creating songs with these elements of realness and amazing melodies is not as simple as it sounds.  Your producer plays a key role in pulling it out of you.  I could share so many stories of my clients' songs coming from real true experiences shared in conversation, then the next thing they knew, their story was playing out in the song.  When I write for my clients, (and when they trust me, instead of trying to show me everything that they know), this is a natural progression.  Many of the songs that have resulted from these times are songs that have either been placed on major artists or that are still getting airplay right now, including new Urban AC banger "One Way Street" by music legend Tito Jackson, which just hit Billboard.  This song came from an authentic conversation with Tito, and it's resonating with fans, as they groove with it.

But with that said, it brings me to just one more tip (and perhaps the most important one…)

Bonus Tip
Trust your producer, and if you don't, find one that you CAN trust!!!!  The chemistry (or lack thereof) will play out in the music.

I gotta go but make the fact that I shared this with you worth your while and go make some heat!  Share it with me even!

As always, feel free to reach out for help with your recording project, and please pass this on to anyone you know who could use the info.  Much love, til next time.
April 24th 2017
AM to FM Promotions had a wonderful Canadian Music Week 2017! AM to FM clients such as Midnight Shine, BINK,Birds of Olympus, Lemon Cash, Goodnight Sunrise and more took the stage on numerous occasions to play in Toronto this week. We want to thank everyone for making this week extraordinary.
April 18th 2017
And so it begins… CMW2017
Keeping up with
Canadian Music Week 2017
can be overwhelming when there are so many exciting showcases to choose from but you can't be everywhere at once- if only we could adapt teleportation…
Want to know what events
AM to FM Promotions
will be attending?
Check out the 'Events' tab  on our Facebook Page for all the dates/times!
?
PSSTTT  be sure to be online for exclusive live streams, videos and photos during the CMW! Follow us @amtofmpromotions or TW @AMtoFMPromotion
April 10th 2017
Michael Painchaud with Country 97 FM!
April 3rd 2017
Catch up with us at the CMW
Join us for this notorious week celebrating Canadian music. Our very own Midnight Shine & Lemon Cash will be playing a showcase at the Hard Rock Cafe, in Toronto, April 20th. Don't miss out on some important showcases that will be listed under our Events tab on our website!
For tickets and information visit our event page>>www.facebook.com/events/1883202821955106/
April 3rd 2017
Michael Painchaud visits Country 97FM in Prince George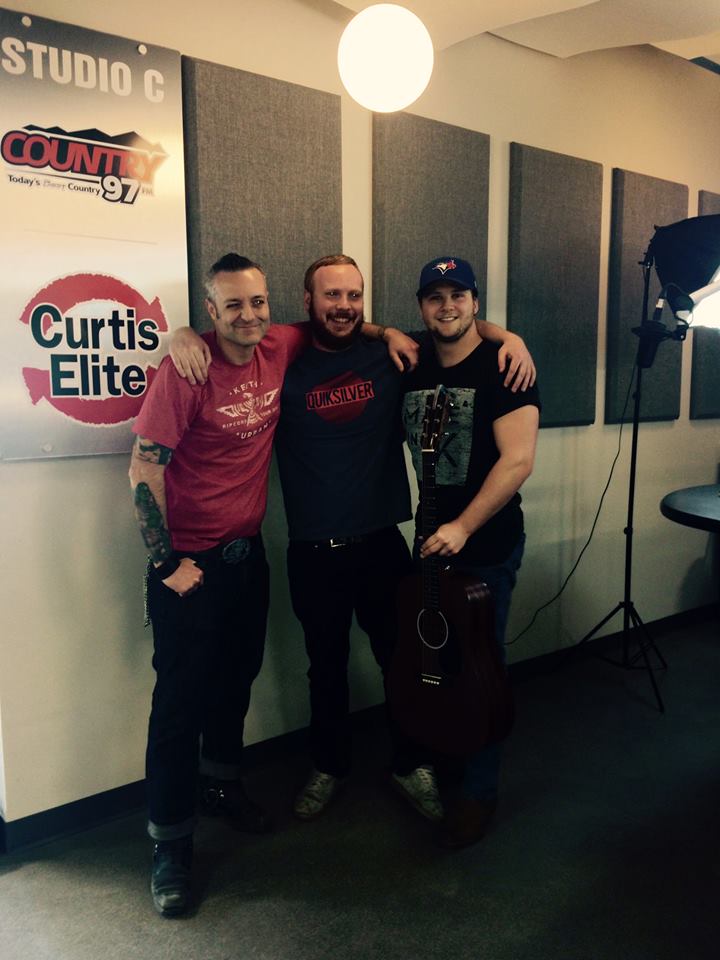 Country 97 invited Michael Painchaud to play  in studio for their first boardroom session performing  his first single "Raised By Wolves".
March 30th 2017
Five Questions With… Lisa Moore of Blood And Glass (FYI Music News)
A densely compelling collection of songs that alternate between dark ballads and cinematic pop… READ
March 20th 2017
CMAO ROADSHOW Re-Cap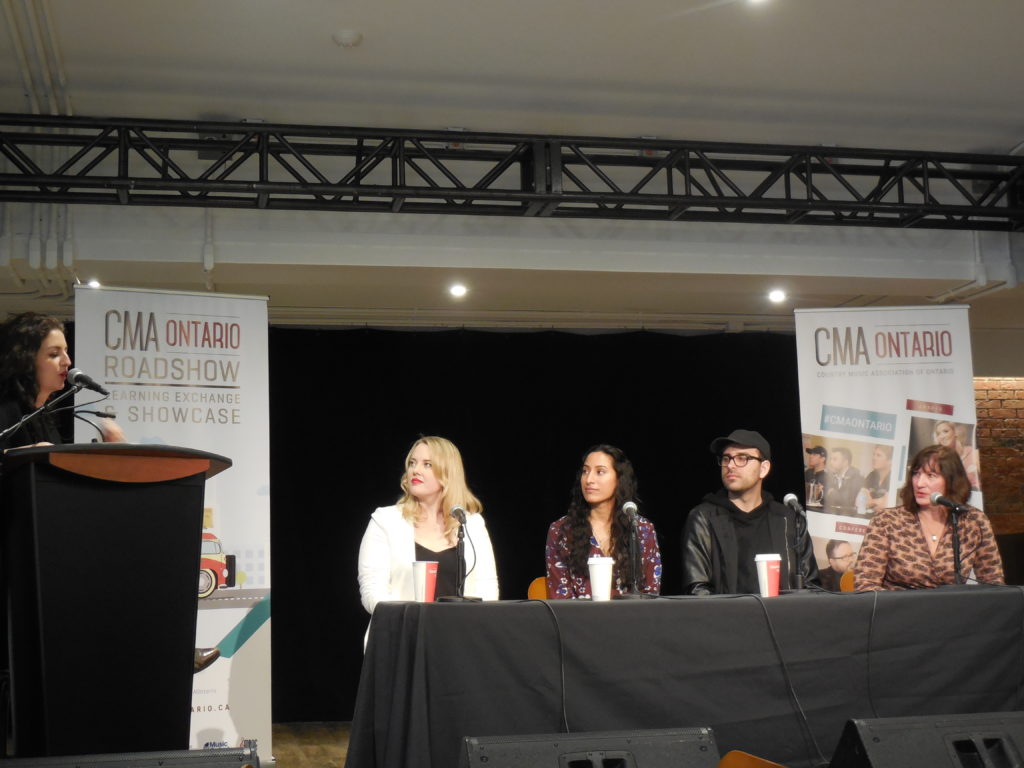 Saturday,  March 18th, CMAO held an educational event at Algonquin College.  Upcoming country artists learned about the important steps to developing a career in music. From personal selling, branding to building a supportive team.
Andrea Morris(Founder of AM to FM Promotions) was invited to speak to attendees for the second panel, titled 'Sweet teams are made of this', alongside other industry professionals.
We touched upon social media presence and how to use it strategically.
Be sure to check out our Facebook Event tab for more panels, live showcases and more!
March 14th 2017
CMAO ROADSHOW:
LEARNING EXCHANGE & SHOWCASE IN OTTAWA
When: Saturday, March 18, 2017
Where: The Observatory at Algonquin College
1385 Woodroffe Ave, Ottawa, ON
The Country Music Association of Ontario (CMA Ontario) is hosting another  CMAO RoadShow: Learning Exchange and Showcase to be held at The Observatory at Algonquin College, on Saturday, March 18, 2017. The event will consist of a daylong program of educational seminars for aspiring industry professionals, artists and songwriters, featuring a AM to FM Promotions' very own, Andrea Morris!
Email 
[email protected]
 with "RoadShow Ottawa" in the subject line to register ($25 for members/$30 for non-members ).
SEMINAR SCHEDULE:
9:15am – 10:45am
Stand by Your Brand: Developing Your Image and Brand as an Artist
This session will discuss these concepts and examine the tools that artists are using to differentiate themselves, connect with fans, and maximize their brand equity.
10:55am – 12:25am 
Sweet Teams Are Made of This: Building Your Team & Getting Your Music Out There
Music is a team sport and having the right team in place is crucial to an artist's success in today's environment.
12:25pm – 1:35pm
Networking Lunch
1:45pm – 3:00pm
We're All Ears: Demo Listening Session
 This session allows you to bring a demo and get direct feedback from music professionals – those who listen to demos as part of their job – from both a craft and business point of view. Find out what these experts have to say about song structure, lyric writing and generally how to improve your songs.
3:15pm – 4:30pm  
Don't Bore Us, Get to the Chorus: Songwriting Panel
Hear professional songwriters discuss the mysteries and pleasures of writing songs for a living, techniques for crafting songs for radio, tips for finding inspiration and exercises to ignite the creative process, illustrated with live performances.
SHOWCASE:
 We continue from 7:00pm – 9:00pm in the Observatory with the New Faces Acoustic Showcase.
March 6th 2017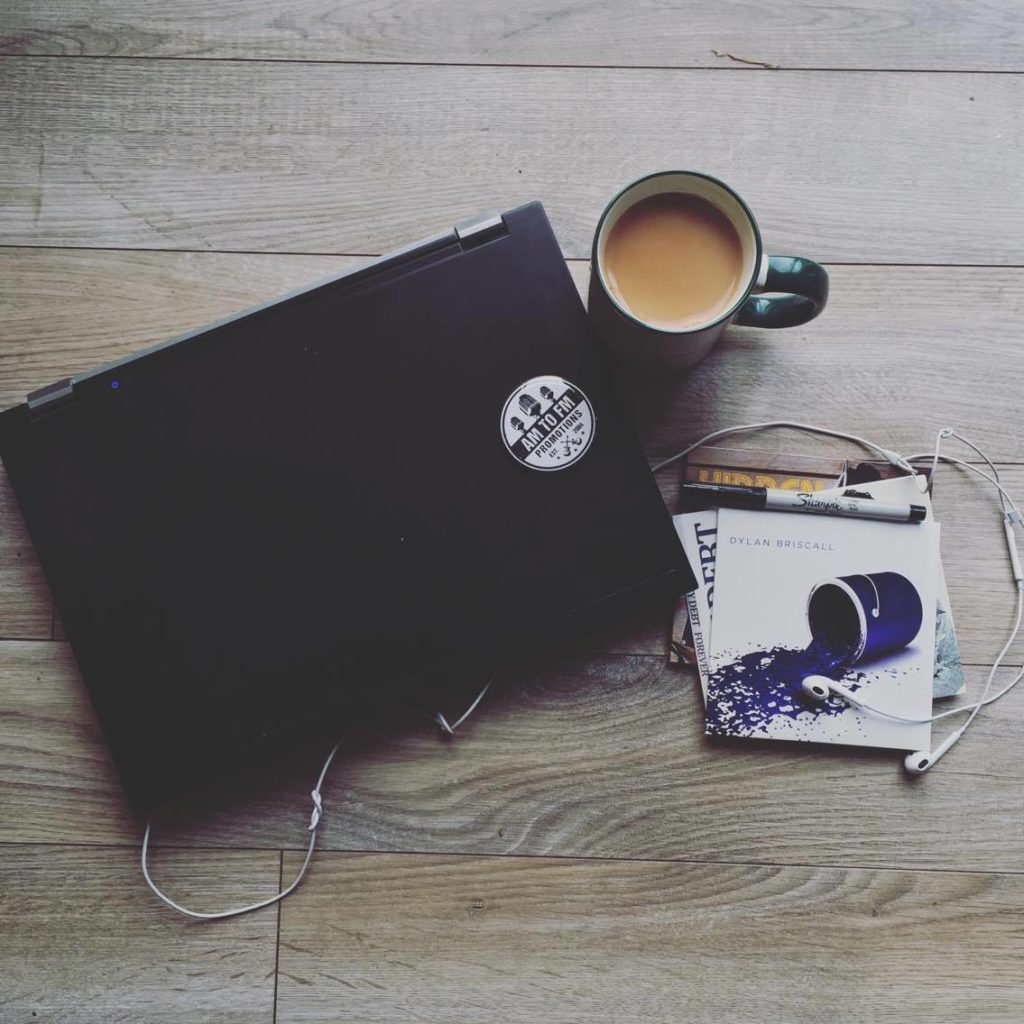 Article by: Jeannie Reid
Andrea Morris, of AM to FM Promotions, has worked in the music industry in the US, UK and Canada. Her career started as a radio personality in Jacksonville, North Carolina. She quickly moved from the midnight shift to mid-days and the job of music director. It was the first of several music director positions she held.
Andrea left the music industry for five years when she moved to Los Angeles to work in market research. Her move to England brought her back into the world of music. She lived in Manchester during the heyday of the Hacienda and the Manchester music scene. During that time, Andrea hosted a late night radio show on Picadilly Key 103. Stints at a few other stations followed, and then it was time to return to her home country, the US.
She moved to her home town, Cleveland, Ohio, and took a position as the afternoon drive announcer and music director on WNWV. Needless to say, she reestablished valuable industry contacts, which eventually led to her being offered the job as regional radio promotions manager for IRS Records. She also worked for Discovery and Sire Records before moving to Canada.
Her first gig in Toronto was not at a label, but at MIX 99.9 as a fill-in announcer. She left there for the Ontario promo job at SONG Corp, and then became the national director of promotions for the company. She also held that position at Linus Records.
In 2004, Andrea decided to put her knowledge and contacts to work for herself and launched AM to FM Promotions, a full service, independent radio promotions company. While the primary focus of the company is radio promotion, clients have also been provided with international label contacts and tour promotion.
Andrea's years as a music director makes her a natural promo person, as she has a keen understanding of what life is like on "the other side." She knows how to get the job done, and has a track record to prove it.
February 28th 2017
SAVE THE DATE: CMAO RoadShow
AM to FM Promotions will be joining the expert panel for the CMAO Roadshow on Saturday, March 18th held at Algonquin College in Ottawa.
We will be delivering helpful tools & advice on how to develop yourself as an artist in the music industry.
We are hoping that you would be able to participate in our "Building Your Team & Getting Your Music Out There" seminar from 10:40am-11:50am.
Where: Algonquin College, Ottawa
When: Saturday, March 18th 10:40am-11:50am
What: CMAO Roadshow featuring seminars by industry experts and showcases.
More info and how you can sign up >> CMAO Roadshow 2017
February 15th 2017
Alessia Cohle: CMAO's Artist of The Month !
The country songstress released her Talk To Me album in November 2016 and launched an East Coast tour on the strength of the first single, How Bad (track 1 on the album), before releasing the title track to radio in January 2017… read the full article here : http://www.cmaontario.ca/artist-of-the-month/2017/02/artist-of-the-month-alessia-cohle
February 7th 2017
Lora Ryan talks, her album and the creative process behind the music
From left; Elvis, Lora Ryan

In this exclusive interview with pop artist Lora Ryan, Elvis (Choq fm) asks Lora about living in Toronto and her music career.  This interview has french subtitles.
AM to FM Promotions is takes pride in our involvement in the franco -ontarien community. We represent artists from across the country, promoting their music to all provincial markets ! We would like to thank CHOQ FM Toronto for being an amazing partner in the promotion of bilingual artists.
February 2nd 2017
Check out the latest music videos by AM to FM artists !
The Fortune Killers- Fool's Gold
Don't miss out on these awesome songs- watch them NOW !
Le  2 Fevrier 2017
Cameron Fraser de l'acte rock, FUN_CAM discute son inspiration de son chanson "Vegan Girlfriend" avec Elvis de franco-radio CHOQ FM.
"L'un de ses titres les plus connus s'intitule « Vegan Girlfriend », une chanson hilarante qui nous ouvre à l'univers singulier d'un artiste talentueux et original que vous devez absolument découvrir. Fun Cam est un anglophone qui a accepté de nous répondre en français. Nous l'en remercions."
écouter l'entretien ici >> http://choqfm.ca/chronique/decouvrez-fun-cam-artiste-epatant
Le  25 Janvier 2017
Lisa Moore de Blood And Glass parle musique avec CHOQ FM
"Lisa Moore a une personnalité lumineuse et joyeuse, pourtant la musique qu'elle produit aux côtés de son compagnon Morgan est bien plus sombre. Découvrez Blood and Glass et cette très sympathique artiste." -Elvis, Journaliste de CHOQ FM
January 2nd  2017
An interview with Davy Sage
"With a sound that takes the smoothness of R&B and implements elements of dance and his native Afro Pop, he's definitely sound that resonates with people who like their spirits lifted when listening to their favorite songs." –Kendra Beltran, ZO Magazine
Le 23 Janvier 2017
Jeff et Cory Papineau de Lemon Cash participent dans une entrevue avec Elvis de CHOQ FM !
Ils nous viennent d'Ottawa et produisent une pop envoutante. Ils se sont fendus en 2016 d'un EP qui marche très bien auprès du public et qui a été produit à Mississauga (dans la banlieue de Toronto). Jeff et Corey Papineau, membres du groupe Lemon Cash, sont sur Choq FM. Entretien à consommer sans modération.
January 17th 2017
Alessia Cohle is a special guest with Brett Kissel
#2 on Aircheck Country  DMDS Downloads !!
December 8th 2016
Hey YOU! Yes- you… remember that you can always give a shoutout on our social media pages using @amtofmpromotions !
Check us out on Twitter, Instagram and Facebook for the latest news.
December 5th 2016
Christmas Music is HERE!
Listen to John Reilly's, ' Peace Sign' to get into the holiday spirit.
November 22nd 2016

November 15th 2016
Alessia Cohle hosted a wonderful soirée at Lula Lounge for the launch of her album, Talk To Me.   Audiences, family and friends gathered in the celebration as Alessia performed the key tracks from the project.
The country album is available now on Itunes! Go check out the Itunes Store.
October 26th 2016
Alysha Brilla on Breakfast Television Toronto
Alysha Talks about the inspiration behind her latest album " Human".
http://www.bttoronto.ca/videos/5185779890001/
October 25th 2016
1 AM in Montreal is out NOW by Andrew Conroy
check out the tracks and buy the album here: https://urbnet.bandcamp.com/album/1am-in-montreal
October 12th 2016
AM to FM Promotions has been busy the last few months! We would like to share with you some recent articles about our artists!
Hidden Stash's Michael Gray, speaks about music
Emma Alves interview with Mountain FM
October 3rd 2016
Alessia Cohle is officially on her Radio Tour Today!
+ Photos from the AM to FM Promotions Showcase
September 2016
Read about what is in Alessia Cohle's fridge and what she has been up to in this article by Viva Magazine!
http://www.vivamagonline.com/whats-in-your-fridge-alessia-cohle/
September 20th 2016
AM to FM Promotions Acoustic Showcase
This Thursday (September 22nd 2016  at Placebo Space, Toronto) AM to FM Promotions will be hosting a acoustic live event featuring three of our artists!
Who you can hear play:
Wes Mason
Dylan Briscall
Michael Gray (Hidden Stash)
Come join us, grab a drink and enjoy a night full of music!
Check this out for more info: https://www.facebook.com/events/1693685640958386
*Free Admission/tips are appreciated
September 12th 2016
Canadian Country Music Week and Awards 2016
September 8th 2016 to September 11th 2016, the city of London, Ontario hosted the CCMAs. Country music spread across downtown London as many artists took the main stage and venues. AM to FM Promotions artists Jade Mya and Alessia Cohle were among many emerging country artists and big names such as Dean Brody, The Road Hammers, etc…
Alessia Cohle played in the house band all week long, alongside many country artists and events throughout the exciting week.
We are so happy we had this opportunity to experience Country Music Week this year and hope to attend next years festivities!
September 10th 2016
We Are Wolves FYI Music News Article
http://www.fyimusicnews.ca/articles/2016/09/09/we-are-wolves-get-ready-howl
September 1st 2016
Andrea Morris will be speaking at the Canadian Urban Music Conference held in Toronto, this Saturday (September 3rd 2016).
Lear more about the conference here: http://canadianurbanmusicconference.com/
August 23rd 2016
See YOU at the Canadian Country Music Awards!
AM to FM Promotions will be attending  the CCMA's this year in London Ontario! Come say hello  between September 8th to 11th 2016. We will be with special guest, Alessia Cohle who is set to perform on the 11th (Sunday)!
This four-day music extravaganza will culminate with the Canadian Country Music Association Awards broadcast on Sunday, September 11th 2016.
August 15th 2016
Jade Mya's Release Party: Debut Album    "Heartbreak Country"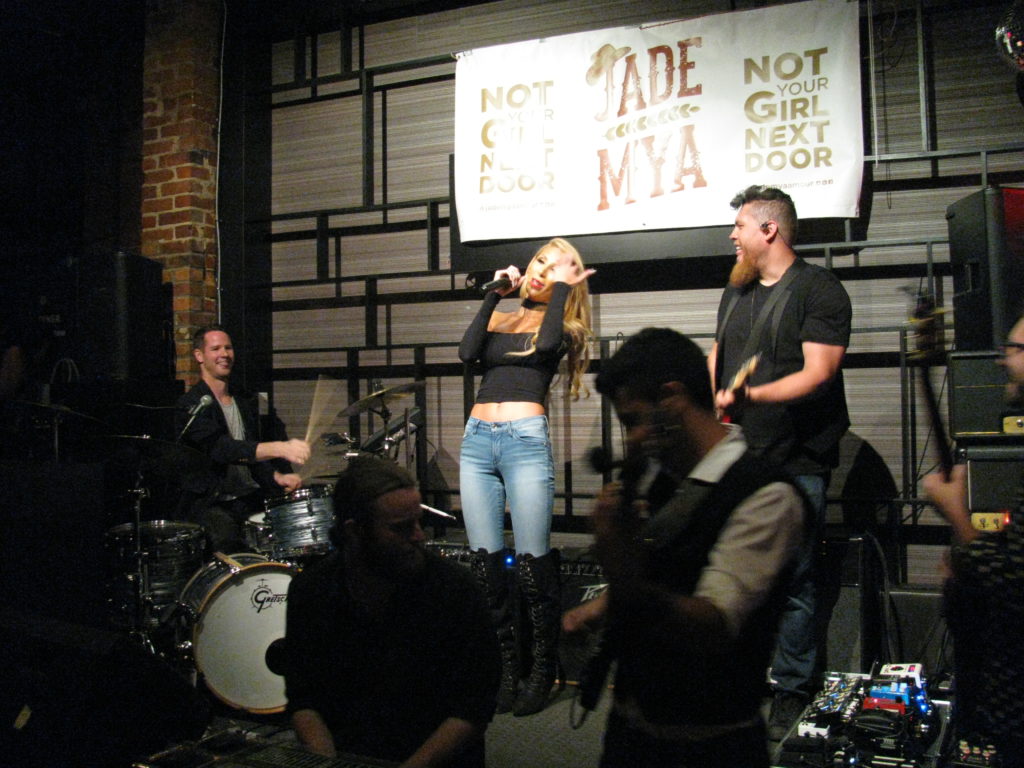 The lovely Jade Mya performed live downtown Toronto for fans and music insiders for the release of her debut country album, Heartbreak Country featuring the songs "Telescope", "Lies of the lonely", and "Make Lightnin' ".
August 15th 2016
Happy Birthday Andrea Morris!
Her prose is always upbeat, the facts often surprising and mostly the music she's behind is worth a listen to… -FYIMusicNews
What a lovely birthday surprise from FYIMusicNews today!
Read article here: http://www.fyimusicnews.ca/articles/2016/08/15/happy-birthday-andrea-morris
August 5th 2016
AM to FM: Country Fest
Am to Fm Promotions headed up to Manitoulin Island on Friday morning for the town's 2016 Country Fest, featuring an AM to FM Promotions artist, Alessia Cohle.  Everyone had a blast at the Country Music festival. Alessia's performance of her latest track, "How Bad" had crowds stunned and wanting more!
July 29th 2016
Kaylan Mackinnon: On Air with Mountain FM
Listen to her sing her single: Espresso Kiss
July 27th 2016

Jade Mya: Album Release Showcase

Jade Mya, is not your girl next door, this Canadian country musician is taking the industry by storm and is set to launch her debut full length album, Heartbreak Country, on August 11. Partnered with renowned musical producer and songwriter who has collaborated with Hollywood talent such as Justin Bieber, Johnny Reid, Chantal Kreviazuk, Divine Brown and Tyga, Douglas Romanow of Noble Street Studio, produced and co-wrote the album, along with Corey Congilio and Benita Hill. A stunning new voice in the Canadian Country Music Industry, her music is inspired by old country sounds, channeling the unique fire and rebellion of Johnny Cash, and the power and seductive confidence of Dolly Parton. With her music's heart-felt traditional country folk style as well as her edgy girl twist, Heartbreak Country connects her to young fans home and abroad.
Her latest single, Lies Of The Lonely, is available on iTunes and is currently being played across Canada including KG Country of Red Deer, AB, CFQX/QX104 of Winnipeg, MB and CJWW of Saskatoon, SK.

"Heartbreak Country was inspired simply from a broken heart," says Mya. "It's where country music originates from, not the beer drinkin' and partyin' but the sad honest relatable love stories."
Mya has crafted a unique persona that is not the traditional country singer, rebelling from the country norm, while still keeping to her edgy twist of not your girl next door.
Track List: 1. Lies of The Lonely 2. Telescope 3. Loving Him is Killing You 4. Another Thing Coming 5.This Love Ain't Big Enough 6. Stronger Than Me 7. Make Lightning
July 23rd 2016
Wes Mason Performs at Rock The Hills in Georgetown!
July 11th 2016

JULY 23, 2016

July 11th 2016

Goodnight,Sunrise Tour Dates
07/15 Guelph, ON – Jimmy Jazz
07/16 Toronto, ON – Horseshoe Tavern
07/30 Sudbury, ON – Townhouse
07/31 North Bay, ON – Summer in the Park Festival
08/19 Brantford, ON – Two Doors Down
08/21 Elora, ON – Riverfest Elora
June 20th 2016
Flying Joes Canada Tour!
Date
Venue
Location
Tickets
Jun 24
Fox N Hound
Riverview, Canada
Tickets
Jun 25
Festival Jazz & Blues
Edmundston, Canada
Tickets
Jul 02
Bike Show
Chute-Aux-Outardes, Canada
Tickets
Jul 15
Le Centre Des Congrès
Sept-Îles, Canada
Tickets
Jul 16
L'Ecoutille
Havre-St-Pierre, Canada
Tickets
Jul 21
Le Satyre
Trois-Rivieres, Canada
Tickets
Jul 23
Lonestar
Ottawa, Canada
Tickets
Aug 05
Cherry Cola's Rock 'N' Rolla
Toronto, Canada
Tickets
Aug 12
Fun Fest Weekend Rockabilly, Swing & Blues
St-Georges, Canada
Tickets
Aug 13
Rock Fest Pour La Santée Mentale
L'Épiphanie Paroisse, Canada
Tickets
Aug 20
Lavigne Tavern
Clarence-Rockland, Canada
Tickets
Aug 26
Le Cerbere
St-Jérôme, Canada
Tickets
Sep 02
La Chasse-Galerie
Lavaltrie, Canada
Tickets
Sep 09
La Scène Evolu-Son
Rouyn-Noranda, Canada
Tickets
Sep 10
Le Prospecteur
Val-D'or, Canada
Tickets
Oct 01
L'anti Bar & Spectacles
Quebec, Canada
Tickets
Oct 15
Cabaret Espace Scene
Rimouski, Canada
June 13th 2016
Jennifer Knuth is a nurse who was evacuated from Fort MacMurray. She was so touched by the hard work of the first responders, she wanted to do somethingto help.  She has joined forces with TEMA an organization that provides support, resources, education, and financial assistance to first responders and military personnel across Canada who have been affected by PTSD.
---
Jennifer Knuth  est une infermière qui avait été évacué de Fort MacMurray. Elle a été tellement touché par le travail des premiers intervenants qu'elle voulait faire quelque chose pour aider. Elle a rejoint avec l'organisation TEMA, qui offre des soutien, ressources, ressource fnnancieres et l'education aux premier intervenants et au personnel militaire a travers le Canada qui ont été touchés par le PTSD.
She has started a campaign to put shirts on the backs of all first responders across Canada, as these men and women have kept the city and spirits alive through this tragic time. With June being PTSD Awareness Month, there is no better time to let our men and women know that they are not alone. I am hoping you will help spread the word.
Here is a link to information on the TEMA site. |Pour plus d'information, voici le lien pour le site web de TEMA.
www.tema.ca/#!our-store/c1f07
You can donate to purchase shirts for the first responders, and you can buy a shirt for yourself as well.

If you would like to speak to Jennifer for more information, you can contact her at [email protected] |Rejoignez Jeniffer par courriel. 
April 10th 2016
AM to FM Showcase at Toronto's Wayla Bar on April 21st!
Featuring Robert O'Neill, Jade Mya, Jonny Debt, plus more special guests.
Come on out to the first of many artist showcases presented by AM to FM Promotions. Get to know some of the amazing talent driving the indie scene right here in your back yard. And what better venue than Wayla Bar & Lounge to spend a night with good friends, good drinks, and great entertainment.
Show starts at 8 PM. No cover!
---
Don't miss one of the hottest new Canadian artists ! Here are Laura Sauvage's tour dates :
April 13 – WATERLOO, ON – The Starlight with Aidan Knight
April 14 – TORONTO, ON – Horseshoe Tavern with Aidan Knight
April 15 – MONTREAL, QC – O Patro Vys with Aidan Knight
April 16 – WAKEFIELD, QC – Blacksheep Inn with Aidan Knight
April 21 – TROIS-RIVIERES, QC – Le Temps d'une Pinte with Patrick Watson
April 22 – WINNIPEG, MB – The Good Will with Aidan Knight
April 23 – SASKATOON, SK – Amigos Cantina with Aidan Knight
April 26 – EDMONTON, AB – Studio 96 with Aidan Knight
April 27 – CALGARY, AB – The Palomino Smokehouse & Social Club with Aidan Knight
April 29 – VANCOUVER, BC – The Biltmore Cabaret with Aidan Knight
April 30 – VICTORIA, BC – Lucky Bar with Aidan Knight
---

We are very proud to announce that Alessia Cohle will be the voice of CHAW COUNTRY 103 – GREAT LAKES COUNTRY. Country 103. It will be the only country station to have a female voice…
We can't wait to hear her voice when the station launches on April 1!
CTV morning live : Jade Mya.
 Jade Mya live in studio at 100.7 The Island
Rock It Up! TV with Andrea Morris (AM to FM Promotions)
Flying Joes was at the Horseshoe Tavern on November 24th.
We were there and had a great time watching this amazing band on stage!
We are really proud to work for them!
Here are a couple of pictures of this awesome Night:
---
First AM to FM Promotions Acoustic Session with Alessia Cohle & Northern Heights
Toute première vidéo des sessions acoustique AM to FM Promotions
---
---
Article published in The Toronto Sun (Friday September 4 & Sunday September 6, 2015)
Article paru dans le Toronto Sun (Vendredi 4 & Dimanche 6 Septembre 2015)

---
Small Town Getaway Tour
Interview with Northern Heights at CFWE (Edmonton, Alberta)

Suivez | Follow:
Small Town Getaway Tour
---
The country band NORTHERN HEIGHTS is currently going from Alberta to the CCMA in Halifax and is stopping in lots of radios stations on the way!
Do you also want to hear them playing in your station?
Contact us: [email protected]
Le groupe country NORTHERN HEIGHTS est en route pour les CCMA à Halifax et s'arrête dans les stations de radios.
Vous voulez aussi les voir jouer dans votre station?
Contactez-nous: [email protected]

---
Stay Tuned, Alessia Cohle is touring in your Area!
Restez branchés, Alessia Cohle est en tournée près de chez vous!
Hamilton Pan Am tomorrow July 15 3-5pm at Gore Park
Toronto Beaches Jazz Festival July 23, 24, 25 between 7-11pm
Ancaster Coach and Lantern August 1st 9-12am
Lynn River Rotary Festival August 2nd 4-5pm
Montreal- Brutopia August 5th 8-12
Cape Breton- Banks Schoolhouse Concert August 10th and 11th
More to come… | Et plus à venir…
---
New T-shirts at AM to FM Promotions! Our artists like it too!
Nouveaux T-shirts à AM to FM Promotions! Nos artistes aime ca aussi!
---
Alessia Cohle est citée dans cet article de eBitznews!


Alessia Cohle is quoted in  this eBitznews' article!
Ed Sheeran hit the ground running as multi-purpose host of the MMVAs in Toronto
---
Quelques Photos de la soirée de lancement de "Let's Get Gone", premier album d' Alessia Cohle
Photos of the Launch Party of "Let's Get Gone", Alessia Cohle's debut album

---
Quelques-uns de nos artistes à la soirée Much Music Video Awards à Toronto le 21 Juin 2015


Some of our artists at Much Music Video Award in Toronto on June 21st, 2015
---
Article about Dave Cormier on the Music website "Play in Victoria"
---
---
Alessia Cohle était l'invitée du matin à COUNTRY 89 à Welland, ON le 12 Juin
Alessia Cohle was in the Morning show at COUNTRY 89 in Welland, ON on June 12th.
---
HighDiamond on tour accross Canada!

HighDiamond est en tournée à travers le Canada
---

---
Alessia Cohle is releasing her album on June 24th!
Alessia Cohle lance son album le 24 Juin!
 Join AM to FM at Boots & Bourbon for an awesome country night!
Rejoignez l'équipe de AM to FM à Boots & Bourbon
pour une soirée country haute en couleurs! 
---
Our artist are on the way to the prestigious MIDEM festival in Cannes, France.
in collaboration with Sugar Moon Music Inc. 
---
AM to FM Promotions is proud to announce it is now part of the new Indie Connectors venture!
Indie Connectors is THE place for artists and anyone in the indie world, to grow their network and connect with REPUTABLE people in the industry!
AM to FM Promotions est fier de désormais faire partie de l'aventure Indie Connectors!
Indie Connectors est LA plateforme pour les artistes et toute personne dans le monde de la musique indépendante désirant se connecter avec des personnes honorables dans l'industrie!
---
Busy week for AM to FM Promotions @CMW (Canadian Music Week in Toronto| May1-10th) | Semaine chargée pour AM to FM Promotions @ CMW (Canadian Music Week à Toronto| 1er-10 Mai 2015)
---
Alessia Cohle was lately in the Morning show with Craig Fox @Country 107.3 CJDL FM! | Alessia Cohle était en entrevue dernièrement avec Craig Fox dans l'émission du matin @Country 107.3 CJDL FM!