Deluxe Rodeo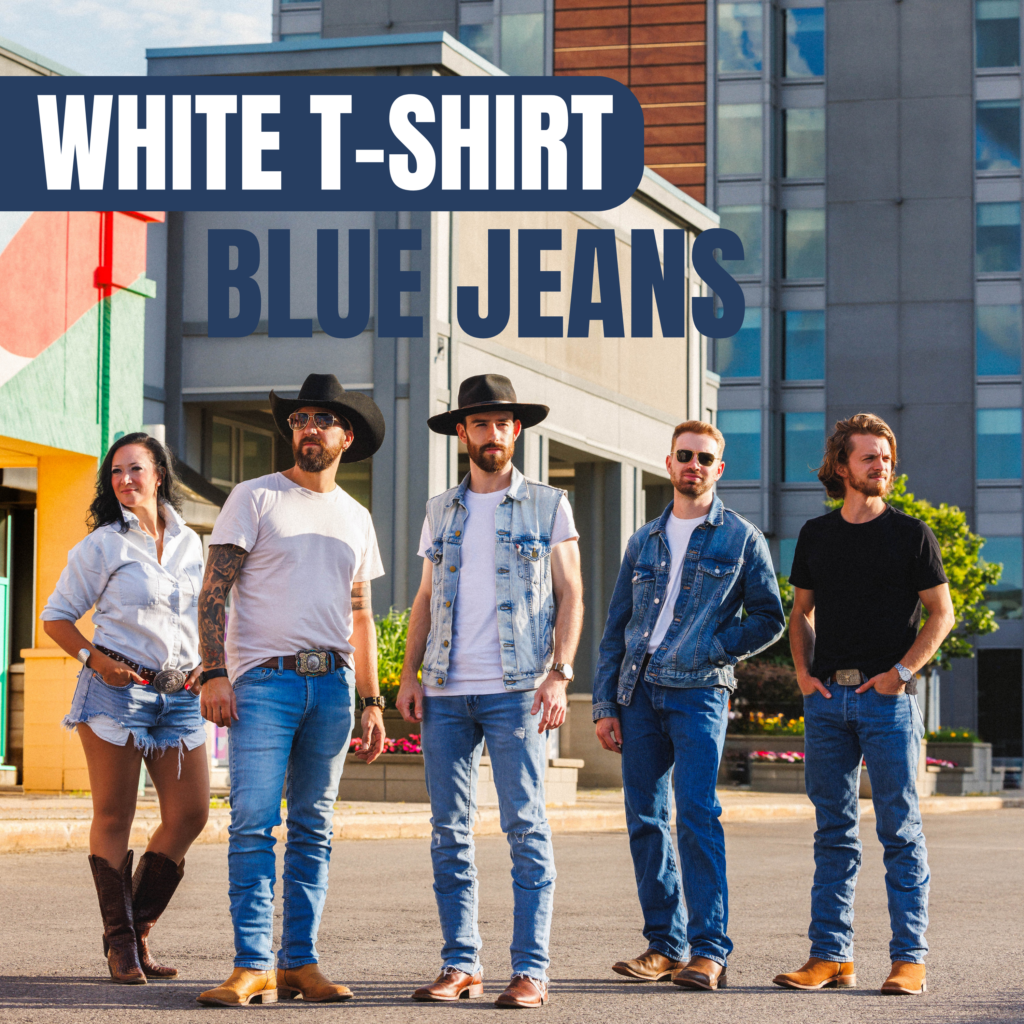 Deluxe Rodeo is a new country music band from the Montreal region. The group was founded in 2018 and quickly made a name for themselves on the Quebec's music scene, having offered nearly 400 performances since their debut. Their upbeat music and contagious energy have won over their audience, allowing them to perform on several big stages, including the legendary Festival western de St-Tite and other popular country festivals in Quebec.
Inspired By artists such as Zac Brown Band and Miranda Lambert, the five musicians have created a new country sound with touches of folk and rock. Deluxe Rodeo is currently working on an EP of five original English songs, which is set to be released on all platforms in the fall of 2023! Their songs were written during a composition weekend in a chalet at the beginning of2022.After completing the creative process, the group settled into the Bulldog studio to record their mini-album. They enlisted John-Anthony Gagnon-Robinette (Kain, Brittany Kennell, Renay Ray, Léa Jarry), an experienced producer, as well as Renay Ray (author-composer of the year at the Canadian Folk Music Awards 2022) for collaboration on writing. With these talents, the Deluxe Rodeo group is thrilled to share their first original EP with the Quebec and the rest of the country!
"White T-Shirt Blue Jeans" is their new single to country radio and we know you are going to love it!
---
Deluxe Rodeo est un nouveau groupe de musique country de la région de Montréal. Le groupe a été fondé en 2018 et s'est rapidement fait un nom sur la scène musicale québécoise, ayant offert près de 400 représentations depuis ses débuts. Leur musique entraînante et leur énergie contagieuse ont conquis leur public, ce qui leur a permis de se produire sur plusieurs grandes scènes, dont le légendaire Festival western de St-Tite et d'autres festivals country populaires au Québec.
Inspirés par des artistes tels que Zac Brown Band et Miranda Lambert, les cinq musiciens ont créé un nouveau son country avec des touches de folk et de rock. Deluxe Rodeo travaille actuellement sur un EP de cinq chansons originales en anglais, dont la sortie sur toutes les plateformes est prévue pour l'automne 2023 ! Leurs chansons ont été écrites lors d'un week-end de composition dans un chalet au début de 2022.Après avoir terminé le processus de création, le groupe s'est installé dans le studio Bulldog pour enregistrer leur mini-album. Ils ont fait appel à John-Anthony Gagnon-Robinette (Kain, Brittany Kennell, Renay Ray, Léa Jarry), un producteur expérimenté, ainsi qu'à Renay Ray (auteur-compositeur de l'année aux Canadian Folk Music Awards 2022) pour la collaboration à l'écriture. Avec ces talents, le groupe Deluxe Rodeo est ravi de partager son premier EP original avec le Québec et le reste du pays !
"White T-Shirt Blue Jeans" est leur nouveau single à la radio country et nous savons que vous allez l'adorer !