Jenny Mallard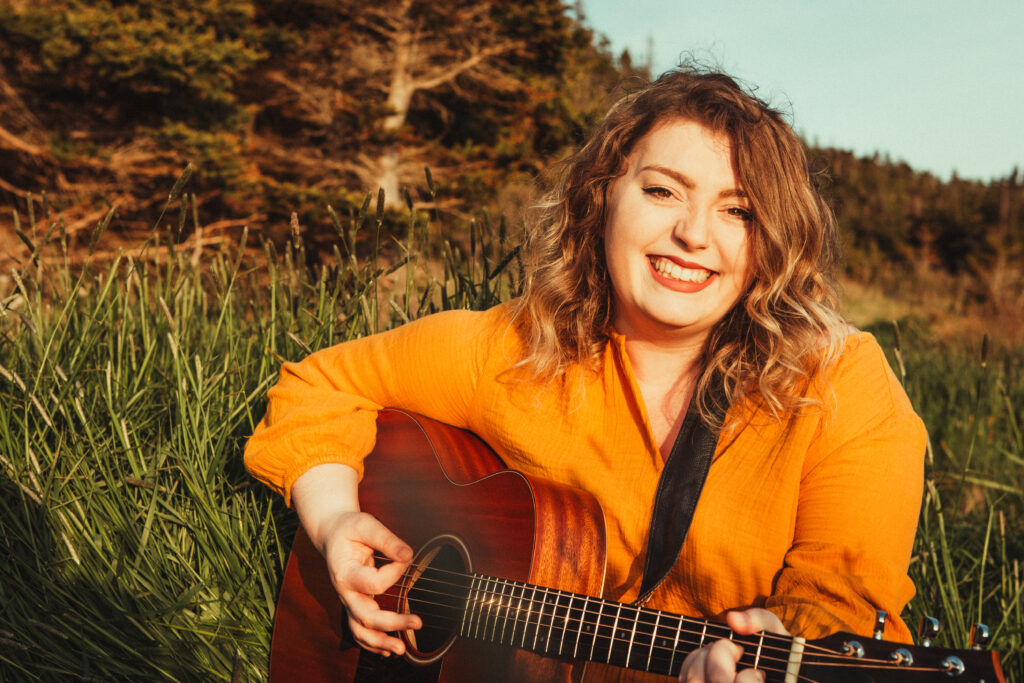 Jenny Mallard is a Canadian Pop-celebrated musician and storyteller who is known for her authenticity and impactful storytelling.​
Fresh off of the heels of releasing her debut album, "Into The Deep", the St. John's, NL based artist has taken the East Coast music scene by storm with sold out shows across the region and a performance that saw the artist open for the Newfoundland Symphony Orchestra's "Celebrating The Women of Country" show. With numerous and steadily growing career accolades, the East Coast Music Award winning artist has also received a nomination for a MusicNL award in the "Country Artist of the Year" category as a member of Rod Jackson and the Perfect Strangers.
With thousands of online views on her most recent music releases, her career continues to flourish across the country with radio recognition and show features, Jenny's refreshing honesty in sharing her experiences with bipolar disorder and her relatability through all aspects of her music has helped the artist build an authentic relationship with her listeners.
Jenny just released her first radio single of 2023, a stirring and cheerful love song from her new album called "I Want You", that has been attracting media attention from across the nation. The song was written when Jenny was just sixteen years old, but the sentiment in the lyrics is timeless. It's a perfect addition to your playlist.
---
Jenny Mallard est une musicienne et conteuse pop canadienne réputée pour son authenticité et ses récits percutants.
John's (T.-N.-L.) a pris d'assaut la scène musicale de la côte Est avec des spectacles à guichets fermés dans toute la région et une performance qui l'a vue faire la première partie du spectacle "Celebrating The Women of Country" de l'Orchestre symphonique de Terre-Neuve. Lauréate d'un East Coast Music Award, l'artiste a également été nominée pour un prix MusicNL dans la catégorie "Artiste country de l'année" en tant que membre du groupe Rod Jackson and the Perfect Strangers.
Avec des milliers de vues en ligne sur ses dernières sorties musicales, sa carrière continue de s'épanouir à travers le pays avec une reconnaissance radiophonique et des émissions. L'honnêteté rafraîchissante de Jenny dans le partage de ses expériences avec le trouble bipolaire et sa capacité à s'adapter à tous les aspects de sa musique ont aidé l'artiste à construire une relation authentique avec ses auditeurs.
Jenny vient de sortir son premier single radio de 2023, une chanson d'amour émouvante et joyeuse tirée de son nouvel album, "I Want You", qui a attiré l'attention des médias dans tout le pays. La chanson a été écrite alors que Jenny n'avait que seize ans, mais le sentiment qui se dégage des paroles est intemporel. C'est un ajout parfait à votre liste de lecture.