Nessa Roque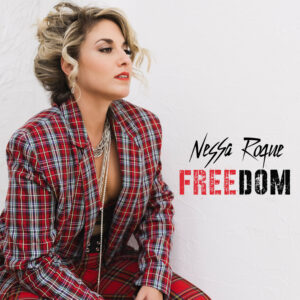 Nessa Roque has performed nearly 4,000 times on the stage of La Ferme Rouge, an artistic residency in Quebec,Canada, which she called home for the past few years. The unique Rnb Soul singer touches heart strings from purest emotions, to life and love, from darkness to light, the stories told in her songs are somewhat universal. Coming from the Ojibway and LGBTQ+ communities, her music reflects a pure state of her art and her relationship to life.
Distributed by Sony and managed by Productions Up, with the collaboration of Paul Farberman, she is on the rise, working with producers such as Pimpin (DemFranchizeBoyz), Cove Music, Musicman Ty, Avenue Beatz, Vladimir Castor, and many more to come this year. Those around the singer all agree that Nessa is the voice of a generation.
"FREEDOM" is her new single at radio now!
---
Nessa Roque s'est produite près de 4 000 fois sur la scène de La Ferme Rouge, une résidence artistique au Québec, Canada, où elle a élu domicile ces dernières années. Cette chanteuse unique de Rnb Soul touche les cordes sensibles des émotions les plus pures, de la vie et de l'amour, de l'obscurité à la lumière, les histoires racontées dans ses chansons sont universelles.
Issue des communautés Ojibway et LGBTQ+, sa musique reflète l'état pur de son art et de sa relation à la vie. Distribuée par Sony et gérée par Productions UP, avec la collaboration de Paul Farberman, Nessa est en pleine ascension, travaillant avec des producteurs tels que Pimpin (DemFranchizeBoyz) Cove Music, Musicman Ty, Avenue Beatz, Vladimir Castor, et bien d'autres à venir cette année. Tous ceux qui entourent la chanteuse sont d'accord que Nessa est la voix d'une génération.
"FREEDOM" son nouveau single !