Rob Fitzgerald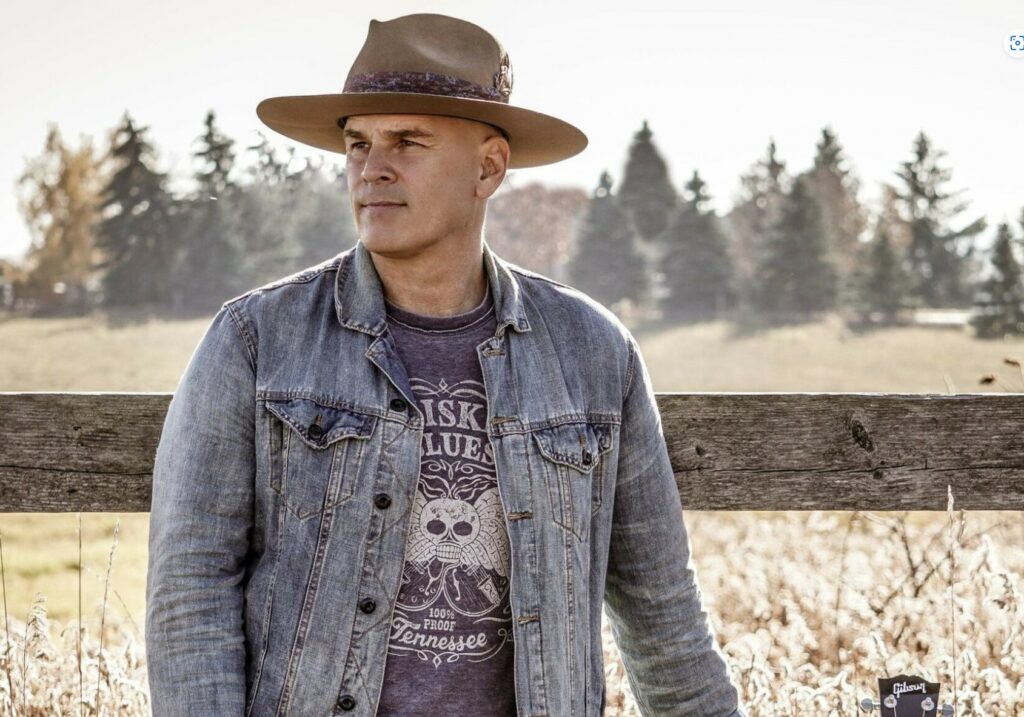 Canadian born Rob Fitzgerald is a country artist blending the musical roots from many styles and influences that give life to his Traditional/Neo Country style with strong vocals and a sawdust dance floor energy.
In 2021& 2022 Rob's multiple releases found their way to country radio stations across Canada and the US and also landed award positions in various songwriting competitions including the International Songwriting Competition and the World Songwriting Awards.
As a member of the Nashville Songwriters Association, Rob has also had the opportunity to showcase his songwriting skills in Nashville, Tennessee at various songwriter round events including the Bluebird Café, The Commodore Grille & The Local.
Here at home Rob can be found in venues and festivals all across Ontario including Canadian Music Week, Indie Week, Gussapalooza Festival, Hollywood Country Jamboree and has appeared on the television shows Canada Sings and The Shot.
With 2023 festivals already booked, 3 new song releases, a tour, new music videos in the works and international radio play, this year is looking to be a solid breakout year for this indie country recording artist.
Hot on the heels from the success of his previous single, 'If Country Was A Town' which hit the #77 spot on the US Country Radio Charts for 6 consecutive weeks, regular rotation on Top of the Country on SiriusXM, 2 weeks at the #1 spot on the Canadian Indie Country Countdown and has now reached 60,000 streams on Spotify, comes his newest single, and this summers country anthem, 'Bad N'Boozy'. Written by Rob Fitzgerald and recorded and produced in Nashville, 'Bad N' Boozy' features world class musicians that bring this up tempo, slick, Brothers Osbourne/Eric Church feel, country rock song to life putting you and your best friends in the Honky Tonk gettin lit, gettin loud till the break of dawn.
Be sure to add 'Bad N' Boozy' to your playlist today!
---
Né au Canada, Rob Fitzgerald est un artiste country qui mélange les racines musicales de nombreux styles et influences qui donnent vie à son style traditionnel/néo country avec une voix forte et une énergie de piste de danse en sciure de bois.
En 2021 et 2022, les multiples albums de Rob ont été diffusés sur les stations de radio country du Canada et des États-Unis et ont également été primés lors de divers concours d'écriture de chansons, notamment l'International Songwriting Competition et les World Songwriting Awards.
En tant que membre de la Nashville Songwriters Association, Rob a également eu l'occasion de présenter ses talents d'auteur-compositeur à Nashville, dans le Tennessee, à l'occasion de divers événements réunissant des auteurs-compositeurs, notamment au Bluebird Café, au Commodore Grille et au Local.
Ici, à la maison, on peut voir Rob dans des salles et des festivals partout en Ontario, y compris la Semaine de la musique canadienne, la Semaine indie, le festival Gussapalooza, le Hollyrood Country Jamboree et il est apparu aux émissions de télévision Canada Sings et The Shot.
Avec 2023 festivals déjà réservés, 3 nouvelles chansons, une tournée, de nouveaux vidéoclips en préparation et une diffusion internationale à la radio, cette année s'annonce comme une solide année de percée pour cet artiste indie country.
Après le succès de son précédent single, "If Country Was A Town", qui a atteint la 77e place du US Country Radio Charts pendant 6 semaines consécutives, a été diffusé régulièrement sur Top of the Country sur SiriusXM, est resté 2 semaines à la première place du Canadian Indie Country Countdown et a atteint 60 000 streams sur Spotify, voici son nouveau single, et l'hymne country de l'été, "Bad N'Boozy". Écrit par Rob Fitzgerald, enregistré et produit à Nashville, " Bad N' Boozy " met en vedette des musiciens de classe mondiale qui donnent vie à cette chanson country rock au tempo rapide et fluide, aux accents des frères Osbourne et d'Eric Church, qui vous transporte, vous et vos meilleurs amis, dans le Honky Tonk, où vous vous enflammez jusqu'à l'aube.
Ne manquez pas d'ajouter "Bad N' Boozy" à votre liste de lecture dès aujourd'hui !