Shubz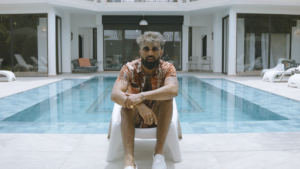 Born Shubham Nayyar, Shubz entered the music scene in 2022 as a rebranded artist releasing scenic music videos accompanied by a unique, one-of-a-kind sound.
Shubz was born and raised in Ottawa Canada, a city unlike Toronto, which has many industry-level artists.
Growing up, Shubz was introduced to music by listening to rap legends such as Akon, 50 Cent, Nas, and several other mainstream rap artists at the time."I've always envisioned my sound to be a modern version of Akon just like Pop Smoke was to 50 Cent. I started writing music during high school and finally decided to record my first record after graduating high school."
Shubz originally released music under another artist's name but after taking a short break, he re-branded to the artist we know today. He is an emerging artist who makes music that embodies his hopes and dreams. For the talented musician, music is an art form that is reflective of his experiences, aiming to deliver a musical experience that is both unique but also engaging, and relatable.
He has been featured on large Hip-Hop media platforms such as HipHopCanada, 6ixbuzztv and SOCAN being recognized as their artist of the week in their magazine. Shubz is here to change the game with his positive outreach to fans with his personality.
With his most recent single, Don't Let Me Go exploding all over social media, Shubz has decided expand his horizons to radio and release the song across Canada!
---
Né Shubham Nayyar, Shubz est entré sur la scène musicale en 2022 en tant qu'artiste relooké publiant des vidéos musicales scéniques accompagnées d'un son unique.
Shubz est né et a grandi à Ottawa, au Canada, une ville qui, contrairement à Toronto, compte de nombreux artistes de niveau industriel.
En grandissant, Shubz a été initié à la musique en écoutant des légendes du rap telles qu'Akon, 50 Cent, Nas et plusieurs autres artistes de rap grand public de l'époque : " J'ai toujours envisagé mon son comme une version moderne d'Akon, tout comme Pop Smoke l'était pour 50 Cent. J'ai commencé à écrire de la musique pendant le lycée et j'ai finalement décidé d'enregistrer mon premier disque après avoir obtenu mon diplôme."
À l'origine, Shubz a sorti sa musique sous le nom d'un autre artiste, mais après une courte pause, il est devenu l'artiste que nous connaissons aujourd'hui. Il est un artiste émergent qui fait de la musique qui incarne ses espoirs et ses rêves. Pour ce musicien talentueux, la musique est une forme d'art qui reflète ses expériences, visant à offrir une expérience musicale à la fois unique, mais aussi engageante et racontable.
Il a été présenté sur de grandes plateformes médiatiques hip-hop telles que HipHopCanada, 6ixbuzztv et SOCAN, où il a été reconnu comme l'artiste de la semaine dans leur magazine. Shubz est là pour changer la donne avec sa personnalité et son approche positive des fans.
Avec son plus récent single, Don't Let Me Go, qui explose sur les médias sociaux, Shubz a décidé d'élargir ses horizons à la radio et de diffuser la chanson à travers le Canada. Nous sommes convaincus que vos auditeurs vont adorer "Don't Let Me Go".