Ty Wilson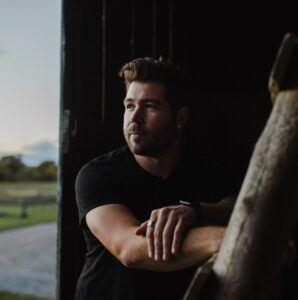 Ty Wilson has packed a lot of life experience into his young life thus far. Growing up in rural Ontario, music quickly became a life line for him. Ty's Grandmother was a well-known Peterborough area country musician, opening for legends such as Johnny Cash in the early 60's. She bought him his first guitar at 10 years old and he hasn't slowed down since.
Since that time, Ty has worked on a number of musical projects. He signed his first record deal at 16 years old, his second at 22. Working with Canadian Pop heavyweights Vic Park Records, Ty's debut solo ep "Degree's of Separation" was released in 2014. He spent the next few years as a journeyman musician, cutting his teeth on stage at a number of bars and small clubs accross Canada. From the Opera House to busking on the streets of Victoria B.C. Ty has let his passion and love for music drive him.
Although it has been some time since his last studio release, Ty is ready to take his Alt-Country sound to the next level.
Ty Wilson is playing a AM to FM LIVE concert on August 18 2022 at Art Bay, Toronto ON
Discover his new single "Another Day Another Pour" out now at country radio!
---
Ty Wilson a grandi dans une région rurale de l'Ontario et la musique est rapidement devenue une bouée de sauvetage pour lui. Sa grand-mère était une musicienne country bien connue dans la ville où il a grandi, faisant la première partie de légendes telles que Johnny Cash au début des années 60. Sa grand-mère a acheté à Ty Wilson sa première guitare à 10 ans et il n'a pas ralenti depuis.
Ty a travaillé sur un certain nombre de projets musicaux. Il signe son premier contrat de disque à 16 ans, le second à 22 ans. En collaboration avec Vic Park Records, le premier EP solo de Ty, "Degree's of Separation", est sorti en 2014. Il a passé les années suivantes en tant que musicien, jouant dans de nombreux bars et petits clubs à travers le Canada. De l'Opéra aux spectacles de rue dans les rues de Victoria B.C. Ty a laissé sa passion et son amour pour la musique le guider. Ty est prêt à faire passer son son Alt-Country au niveau supérieur.
découvrez son nouveau single intitulé "Another Day Another Pour" qui sort maintenant à la radio country.