W/FRNDS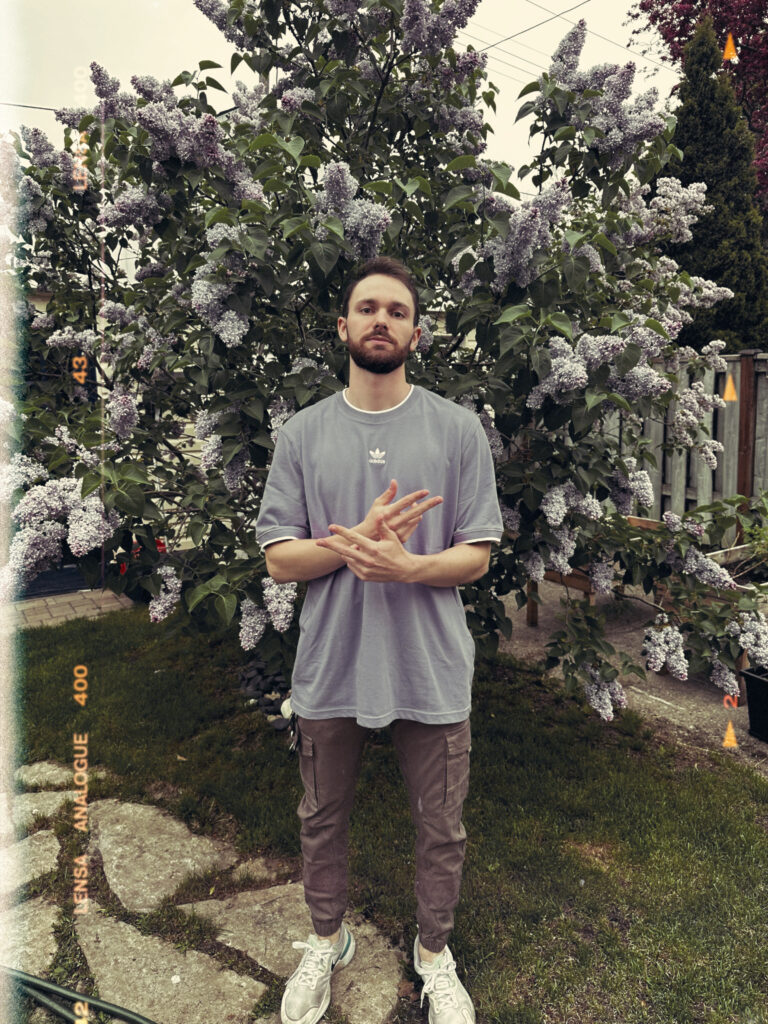 W/FRNDS has always wanted to make a carefree song that people could lose themselves in and forget about everything else going on in the world.
"Sometimes the songs that connect with me the most are the ones that make me feel happy when I need it most – my intention is that this song is there for you in the same way."
W/FRNDS, a genre-blending DJ and producer who started making music in his late teens while pursuing a professional hockey career. After his former folk rock band took off on the festival scene, W/FRNDS followed his passion and began writing and producing music for other artists.
W/FRNDS' new track, "DNCE W/ME," featuring Lauryn Macfarlane, is silly and flirtatious, with a beat that you can dance terribly to with all of your best friends. Every sound and each lyric was chosen to provide an energetic, inclusive feeling that forces you to bounce and catch good vibes.
I hope that you enjoy the tongue-in-cheek humour and playful energy of this colourful song.
---
W/FRNDS a toujours voulu faire une chanson insouciante dans laquelle les gens pourraient se perdre et oublier tout ce qui se passe dans le monde.
"Parfois, les chansons qui me touchent le plus sont celles qui me rendent heureux au moment où j'en ai le plus besoin – mon intention est que cette chanson soit là pour vous de la même manière".
W/FRNDS, un DJ et producteur qui mélange les genres et qui a commencé à faire de la musique à la fin de son adolescence, tout en poursuivant une carrière de hockeyeur professionnel. Après que son ancien groupe de folk rock a pris son envol sur la scène des festivals, W/FRNDS a suivi sa passion et a commencé à écrire et à produire de la musique pour d'autres artistes.
Le nouveau titre de W/FRNDS, "DNCE W/ME", qui met en scène Lauryn Macfarlane, est stupide et flirte, avec un rythme sur lequel on peut danser terriblement avec tous ses meilleurs amis. Chaque son et chaque parole ont été choisis pour procurer un sentiment d'énergie et d'inclusion qui vous oblige à rebondir et à attraper de bonnes vibrations.
J'espère que vous apprécierez l'humour pince-sans-rire et l'énergie ludique de cette chanson colorée.