JUNE 1st 2018| Le 1 JUIN 2018
Alessia Cohle on the red carpet at the CMAOntario Awards | Alessia Cohle sur le 'Red Carpet' au CMAOntario Awards
Canadian country singer-songwriter Alessia Cohle walking the red carpet during the CMAOntario Awards 2018!!
La chanteuse-compositrice de la musique country, Alessia Cohle a marché le tapis rouge pendant le CMAOntario Awards 2018!!
MAY 23rd 2018| Le 23 MAI 2018
Alessia Cohle Live Shows | Alessia Cohle En Show
MAY 8th 2018 | Le 8 MAI 2018
Nate Daviau Live Shows | Nate Daviau En Direct
MAY 8th 2018 | Le 8 MAI 2018
Sierra Pilot Summer Tour | Sierra Pilot Tournée d'éte
APRIL 11th | Le 11 AVRIL 2018
Julia Tynes Playing at the Supermarket
Don't miss out on Toronto based pop artist Julia Tynes on Wednesday, April 11th at the Supermarket in the heart of Kesington Market.
More information on this event:
www.facebook.com/events/1596725130383129
APRIL 5th | Le 5 AVRIL 2018
Sierra Pilot Opening for The Lazys
Join us for an amazing night at Rum Runners on April 5th in London,ON!
MARCH 3rd 2018| Le 3 MARS 2018
INDIE SHOWCASE (LME) | Spectacle Indépendante
COME OUT SATURDAY, MARCH 3rd for a indie artist showcase and networking opportunity hosted by Landmark Entertainement (LME) at the Revival Bar, Toronto.
Featuring: Coopertheband,Sincerely Craig, King Park, Key To The North,MitchTones Band and more!
Get YOUR tickets here: www.ticketscene.ca/events/20409
_______________________________________________________________
CE SAMEDI le 3 MARS il y aura un spectacle de artistes indépendantes et session réseau hébergé par Landmark Entertainement (LME) au Revival Bar, en Toronto.
Artistes: Coopertheband,Sincerely Craig, King Park, Key To The North,MitchTones Band et plus!
Achetez VOS billets ici: www.ticketscene.ca/events/20409
January 25th 2018| Le 25 Janvier 2018

December 16th| Le 16 Decembre 2017
Join us on Saturday night at The Baby G for a live performance from The Discarded. We will be promoting their new album 'Manifesto' in the new year to Campus Radio! Get your first listen of this electrically-cool trio band! DEC 16th at 9PM.
_______________________________________________________________________
Rejoignez-nous samedi soir au Baby G pour une performance en direct avec The Discarded. Nous ferons la promotion de leur nouvel album "Manifesto" dans la nouvelle année au radio campus ! Obtenez votre première écoute de ce  trio électriquement cool.
Le 16 Dec a 21h.
December 16th| Le 16 Decembre 2017
  Jade Mya LIVE | JADE MYA EN Spectacle
Join a night with Jade Mya in London, Ontario's largest Country Club – Cowboys Ranch on December 16th at 9PM (19+)! The event will be hosted by BX93 with amazing contest and prizes.
__________________________________________________________________
Joignez-vous à une soirée avec Jade Mya au le plus grand country club de London, Ontario – Cowboys Ranch le 16 décembre à 21h (19+)! L'événement sera organisé par BX93 avec un concours et des prix incroyables.
November 1st 2017
WES MASON LIVE | WES MASON EN DIRECT

Wes Mason will be playing at the redlinebrewhouse this Friday, November 3rd, then the collectiveham Brewery on November 5th before he hits the stage during @indieweek at @thepaddockto.
______________________________________________________________________
Wes Mason jouera au Redline Brewery ce vendredi, le 3 Novembre, après le Collective Ham Brewery le 5 Novembre juste avant qu'il joue au Paddock  en Toronto pour la semaine de Indie Week.
August 13th 2017
Sofia Blu takes on the stage twice during Toronto's largest food festival, the Taste of The Danforth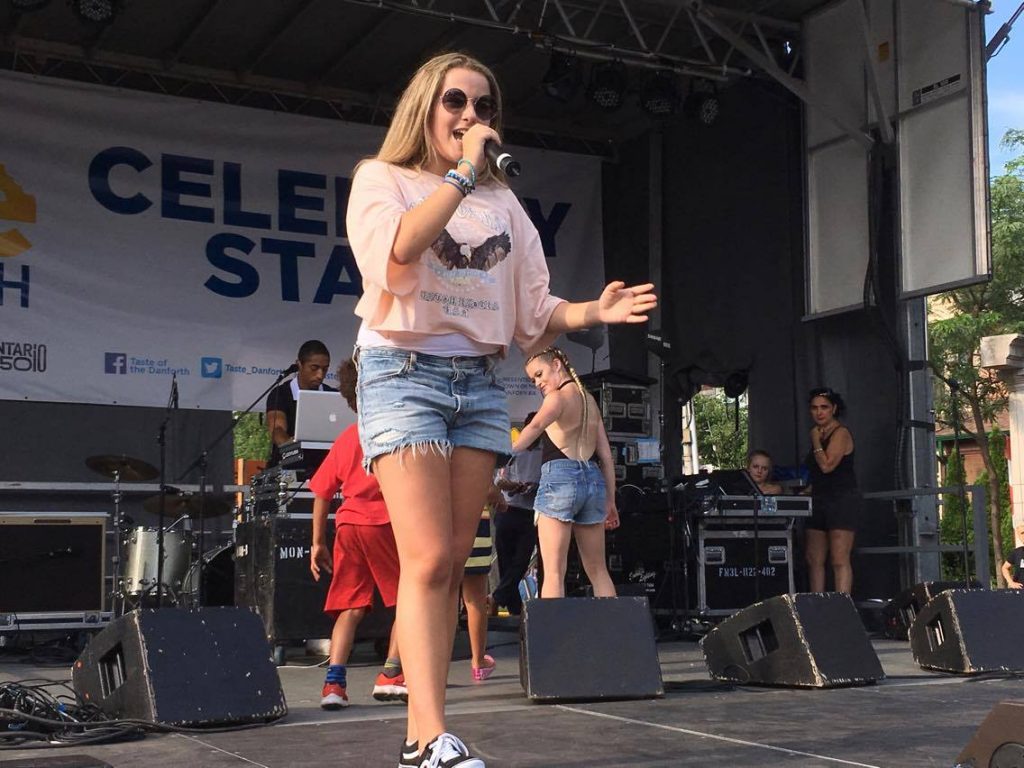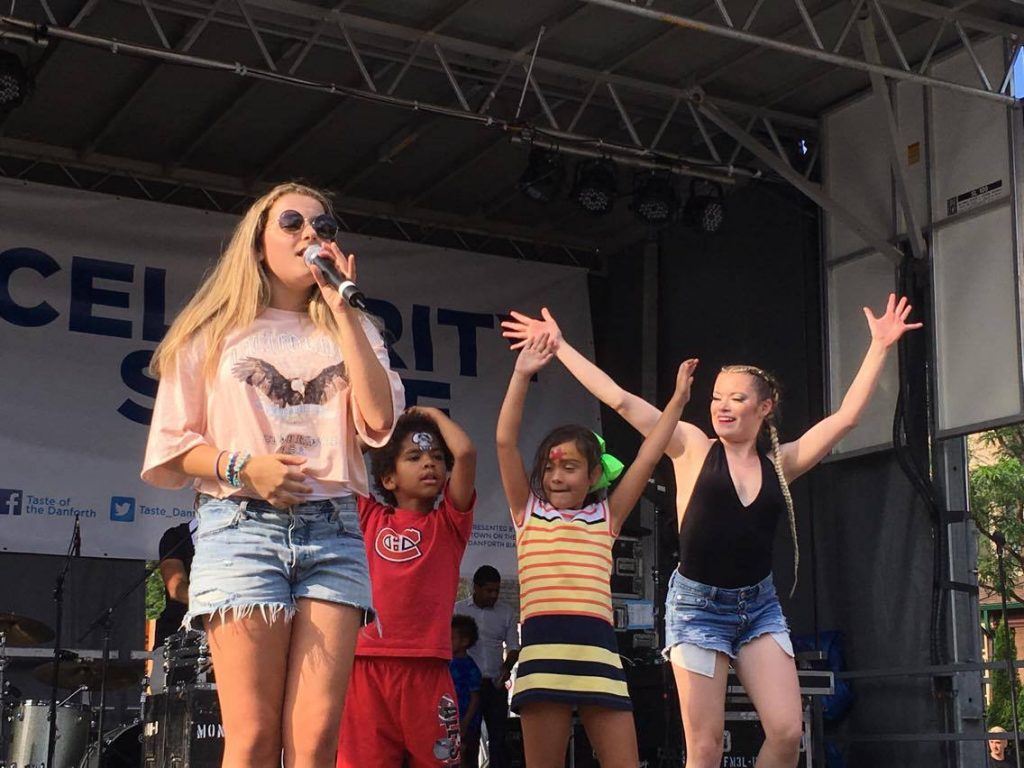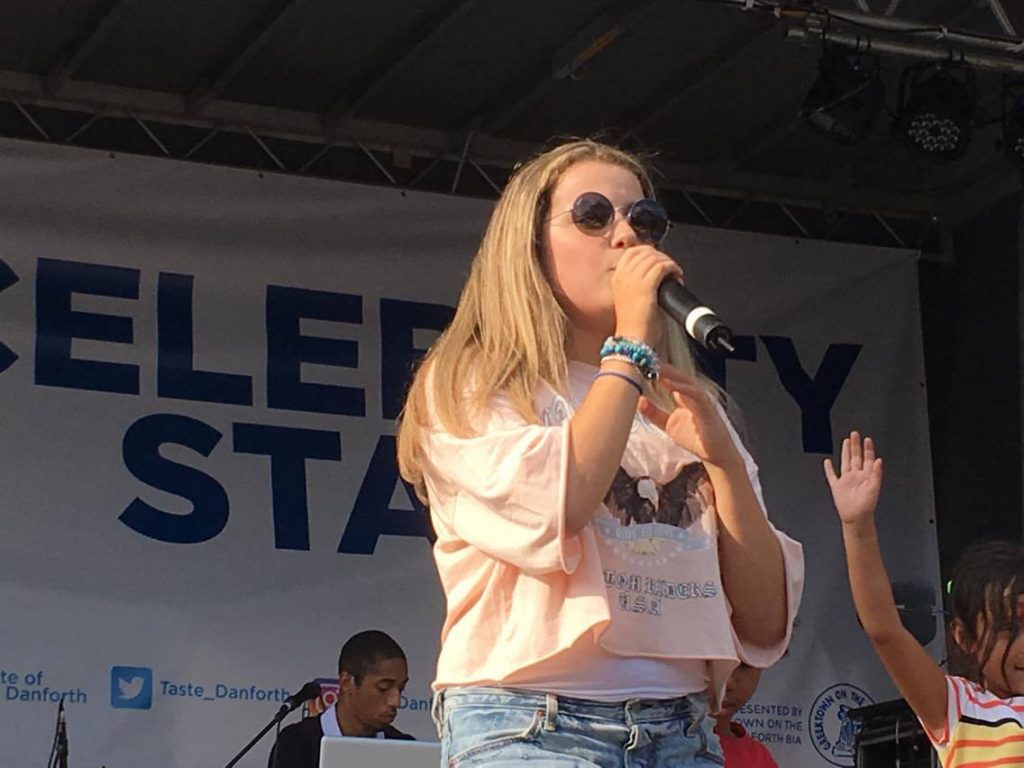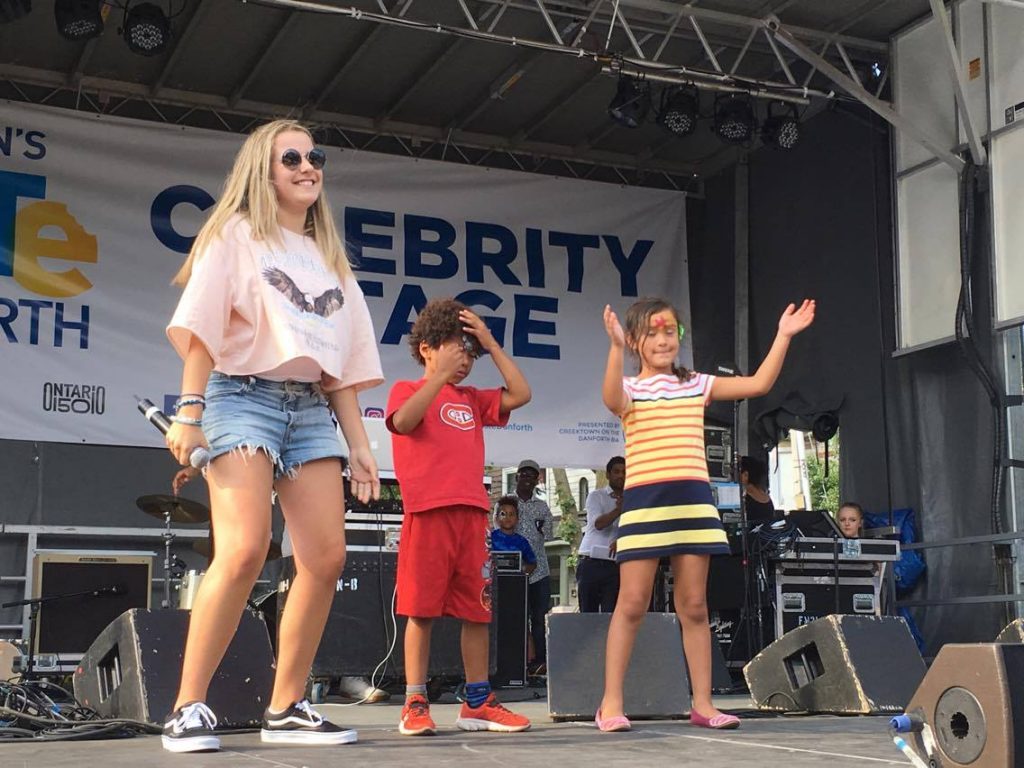 Sofia Blu had a very busy weekend this August. With a show at Collingwood's Blue Mountain and two performances during Toronto's largest food festival, The Taste of The Danforth, Sofia Blu couldn't have impressed us more.
The 13 year old is a natural performer on stage. She debuted her new single "Be Myself" and sang 3 original tracks along with a few covers. We are looking forward to seeing this young pop songstress' career blossom!
July 25th 2017
Jade Mya Radio & Festival Tour (Ontario/Québec)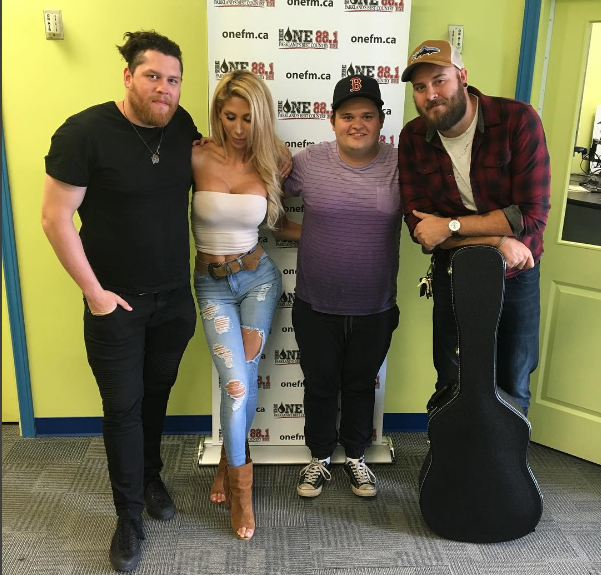 Catch Jade Mya on the road visiting radio this summer across  Alberta, Ontario and Québec! Jade Mya is about to embark on a festival tour in Québec to promote her new hit single " Dirt Covered Rhinestone" ! If you haven't hear it already… you better hear it now -it is gonna be HUGE!
Tour Dates:
GATINEAU – AUGUST 3 rd, Le Festival Country du Grand-Gatineau
21H30/9;30PM
 ÎLES-DE-LA-MADELEINE – AUGUST 11th,  Concours de châteaux de sable des îles
21H et 22H/ 9PM and 10PM
MONTRÉAL- AUGUST 24th, NomadFest Rodéo Urbain de Montréal
23H/11PM
 ST-TITE – SEPTEMBER 16th, Festival Western de St-Tite
15H/3PM
July 25th 2017
Sofia Blu LIVE
August 11th – Taste of the Danforth (Toronto)
August 12th – Blue Mountain (Collingwood)
August 13th – Taste of the Danforth
July 12th 2017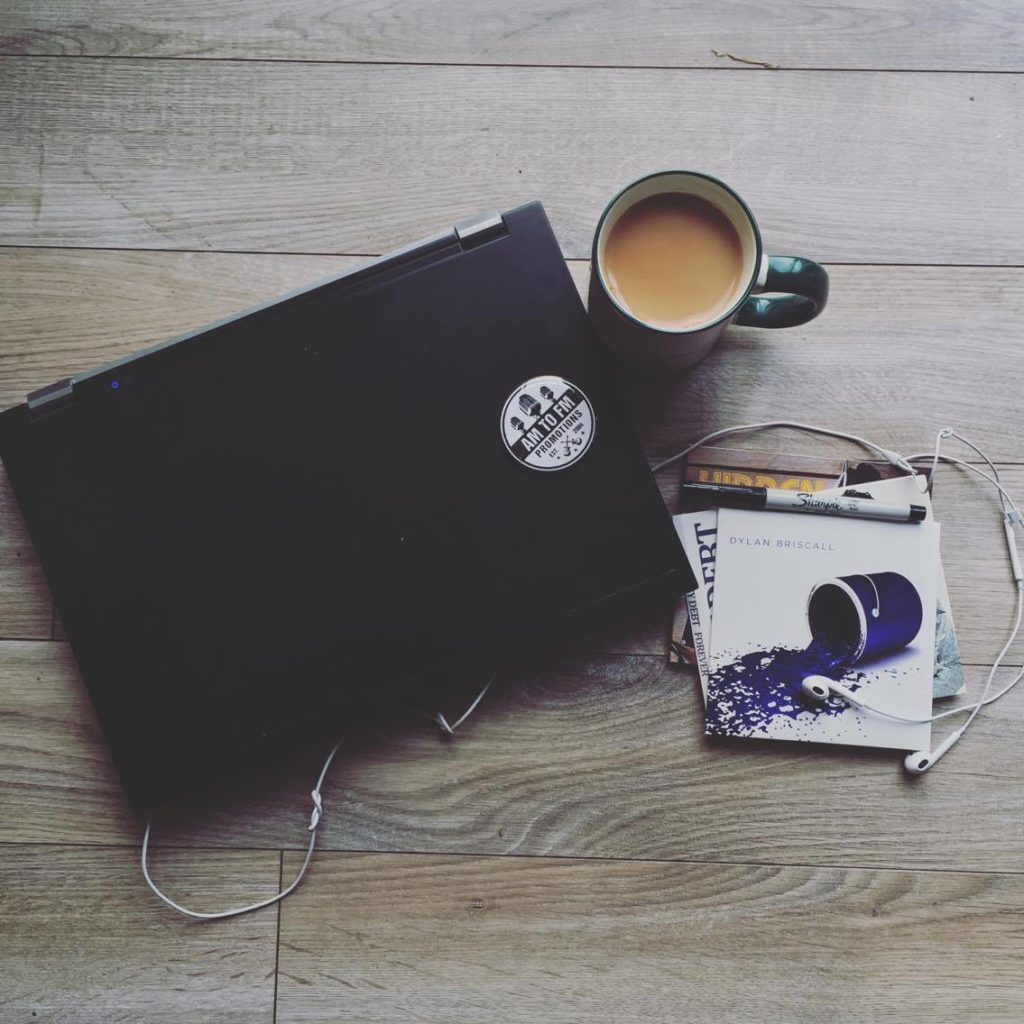 We are happy to be hosting  "Insights into the radio and music industry" seminar  in collaboration with Independent Music Business and OMIC !  Don't miss out on this huge opportunity to ask all your questions–Saturday, July 15th.
When: Saturday, July 15th, 11:30AM-1PM
Where: Capital Rehearsal Studios, Ottawa, ON
What: AM to FM Promotions' founder, Andrea Morris, will be hosting a free seminar about getting your songs on the radio, the inside scoop on the music industry and more.
Who: we are calling out to all emerging artists and their teams to join this informative seminar, that is completely free!
More info: www.facebook.com/events/235562496944967
Not available on Saturday July 15th?  Tweet @amtofmpromotion or DM us! We will be responding to your questions throughout the entire day.
June 29th 2017
Celebrate Canada Day with a new TUNE!
We Are One is a collaborative song about the diversity, love and unity we experience being Canadian. On July 1st, for Canada's 150th we are releasing the song "We Are One" everywhere for listeners to hear!
Follow We Are One:
www.facebook.com/weareonearabelmusic/
June 18th 2017
MMVA's 2017
We had a spectacular time joining the Field's Annual MMVAS party held at the CUBE lounge on Queen St West.  We invited our AM to FM artists to join the party and schmooze with artists and industry people a like. Felitche, Jonny Debt, Dahlia, Raph (Bridgeway), all attended the event.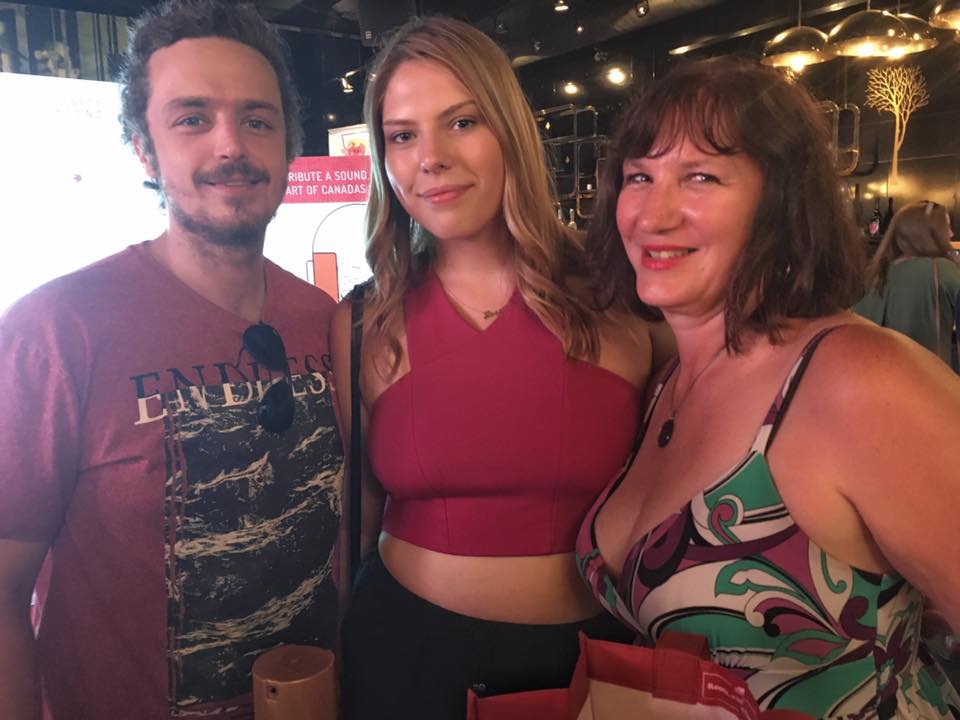 June 5th 2017
CMAO Conference 2017
Meet Andrea Morris and her team during the CMAOntario conference in London Ontario (June 9th-11th).
Find out more via www.cmaontario.ca/road-to-independence-conference/conference-schedule-panel-info/
May 15th 2017
AM to FM Promotions presents What Love Would want in coordination with Tim Arnold, Music Coin, and Diane Foy PR.
This new track features a very special music video that lies close within our hearts. It is the first time a diversity of real couples are captured on film (Gay, Lesbian, interracial, trans).
Join the conversation on May 17th, for the international day against homophobia and transphobia by using the hashtag #WhatLoveWouldWant and viewing our live streams that will be posted on our page on Wednesday, May 17th!
Follow Tim Arnold @timarnold
Follow AM to FM Promotions @amtofmpromotions
May 3rd 2017
Our friends at Akashic Rekords are hosting a New Artist Showcase  on Wednesday, May 17th!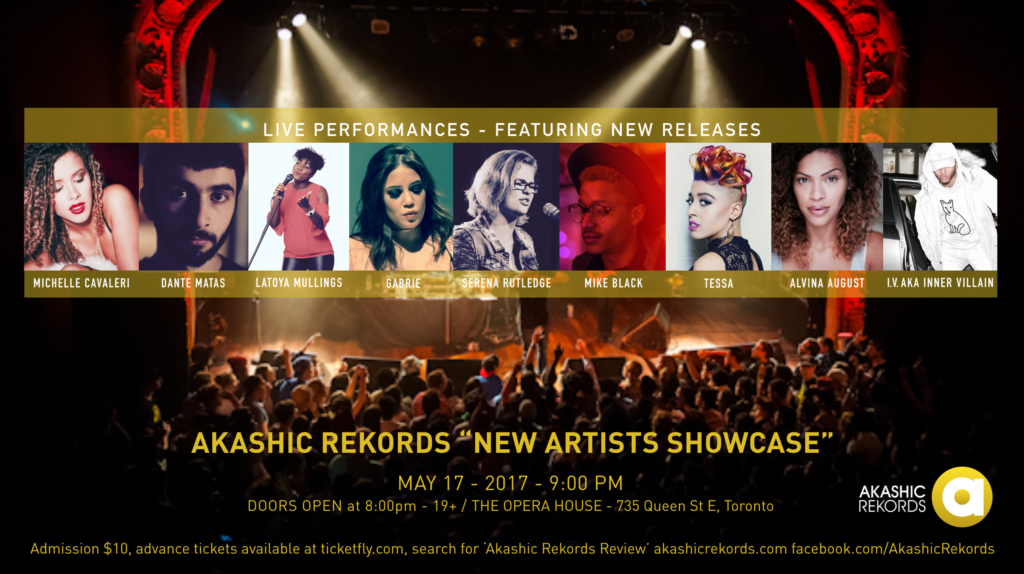 Meet new artists, producers, and AM to FM!
Get your tickets here: https://www.ticketfly.com/purchase/event/1450641?utm_medium=bks
Artist Lineup includes; Mike Black, Alvina August, Michelle Cavaleri, Tessa, Dante Matas, Serena Rutledge, Gabrie, Latoya Mullings, I.V.
See you there!
April 27th 2017
BLOOD AND GLASS LIVE IN TORONTO
April 18th 2017
And so it begins… CMW2017
Keeping up with
Canadian Music Week 2017
can be overwhelming when there are so many exciting showcases to choose from but you can't be everywhere at once- if only we could adapt teleportation…
Want to know what events
AM to FM Promotions
will be attending?
Check out the 'Events' tab  on our Facebook Page for all the dates/times!
?
PSst! Follow us @amtofmpromotions and/or tweet us @amtofmpromotion for exclusive pics, live streams and more!
Suivez-nous @amtofmpromotions
April 3rd  2017
Join us during Canadian Music Week 2017  for some amazing performances. We have AM to FM artists playing showcases across the city for this highly anticipated music week.
SHOWCASES
Tuesday April 18
Midnight Shine
Tranzac Club @ 10:00pm
A night of Aboriginal music
Wednesday April 19
Birds of Olympus
The Underground in The Drake Hotel @ 10:30pm
Music From Ireland Showcase
Thursday April 20
Lemon Cash & Midnight Shine
Hardrock Café @ 10:00pm
CMW Showcase
Thursday April 20
Sunrise and Good People
Grace O' Malley's @ 10:00pm
CMW Showcase

Thursday April 20
Birds of Olympus
Great Hall @ 8:00pm
Chaz Bundick Meets The Mattson 2
Friday  April 21
Midnight Shine
The Hideout @ 12 midnight
CMW Showcase
Sunday  April 23
Birds Of Olympus
Cadillac Lounge @8:00PM
Introducing the Birds of Olympus and special guests ($20)
Other important dates
April 18th- BINK LIVE @CMW
For more information on CMW, check this out www.cmw.net/music
March 28th 2017
Midnight Shine performs in Ottawa for the Juno Cup Jam !
When: MARCH 30th 2017
Tickets: http://junoawards.ca/event/juno-cup-jam-2
March 20th 2017
Felitche live at the Silver Dollar in Toronto, Saturday, March 25th!
February 28th 2017
SAVE THE DATE: CMAO RoadShow
AM to FM Promotions will be joining the expert panel for the CMAO Roadshow on Saturday, March 18th held at Algonquin College in Ottawa.
We will be delivering helpful tools & advice on how to develop yourself as an artist in the music industry.
We are hoping that you would be able to participate in our "Building Your Team & Getting Your Music Out There" seminar from 10:40am-11:50am.
Where: Algonquin College, Ottawa
When: Saturday, March 18th 10:40am-11:50am
What: CMAO Roadshow featuring seminars by industry experts and showcases.
More info and how you can sign up >> CMAO Roadshow 2017
February 6th 2017
LORA RYAN will be LIVE this Friday, February 9th at WAYLA BAR.
Where: Wayla Bar  (996 Queen St East, Toronto, M4M 1K3)
When: Thursday, February, 9th  @9pm -12pm
What: Free Cover* Performance by Lora Ryan with special guest Andrew Scott.
Facebook event page
See YOU there !
January 18th 2017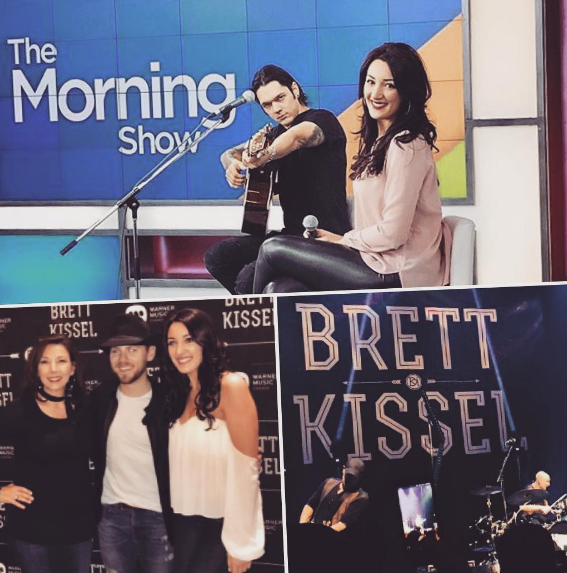 Alessia Cohle had a night to remember on Wednesday night. Alessia opened the Brett Kissel show held in Guelph !
January 11th 2017
Happy New Year & Welcome to 2017 !
We are excited to announce some brand new music this month- Lemon Cash  and Emma Alves have brand new singles, and we have some new artists on our roster as well !
Some events happening this January:
Jan 18                   Alessia Cohle with Brett Kissel
Jan 21                          Horseshoe Tavern – Lemon Cash
December 12th 2016

AM to FM Promotions Attends the Unison Benevolent Fund's , 'Holiday Schmoozefest 2016'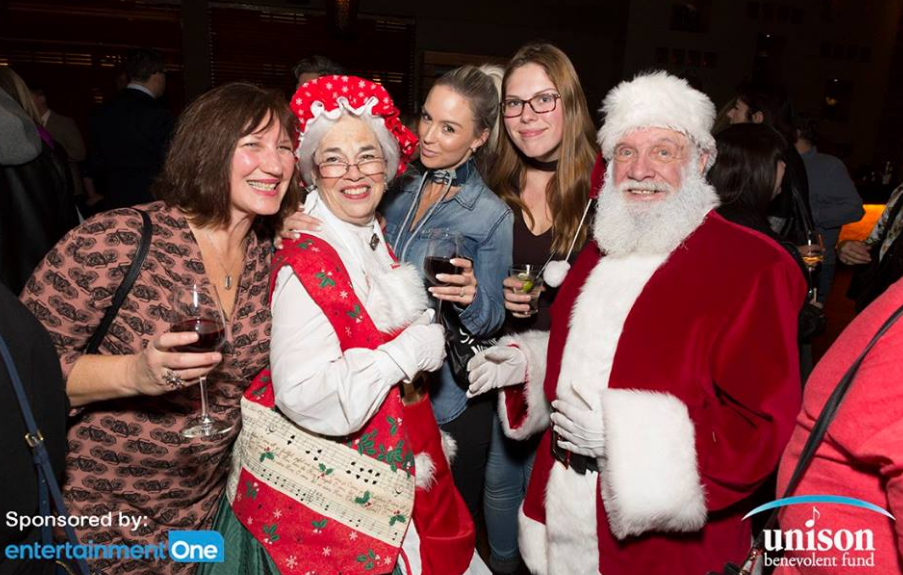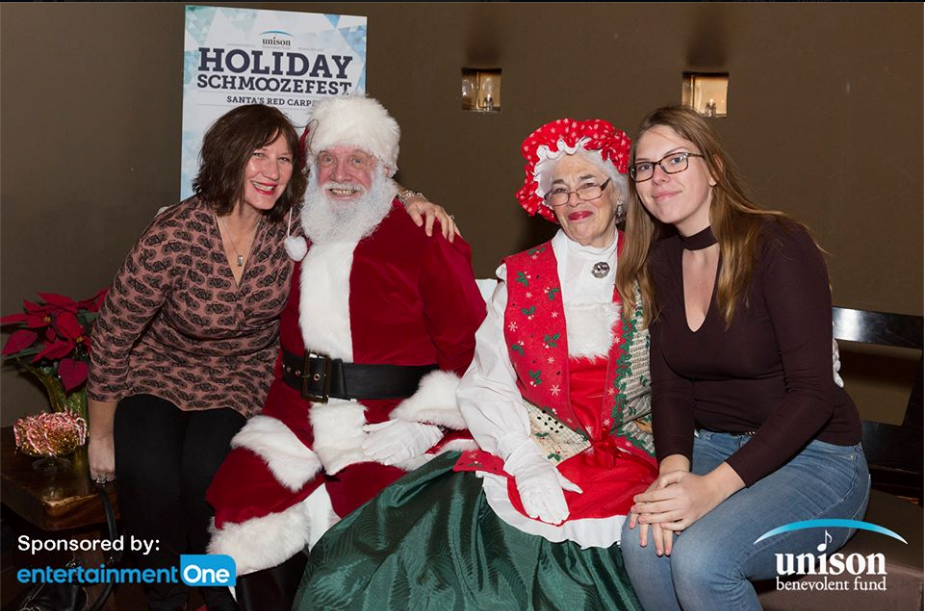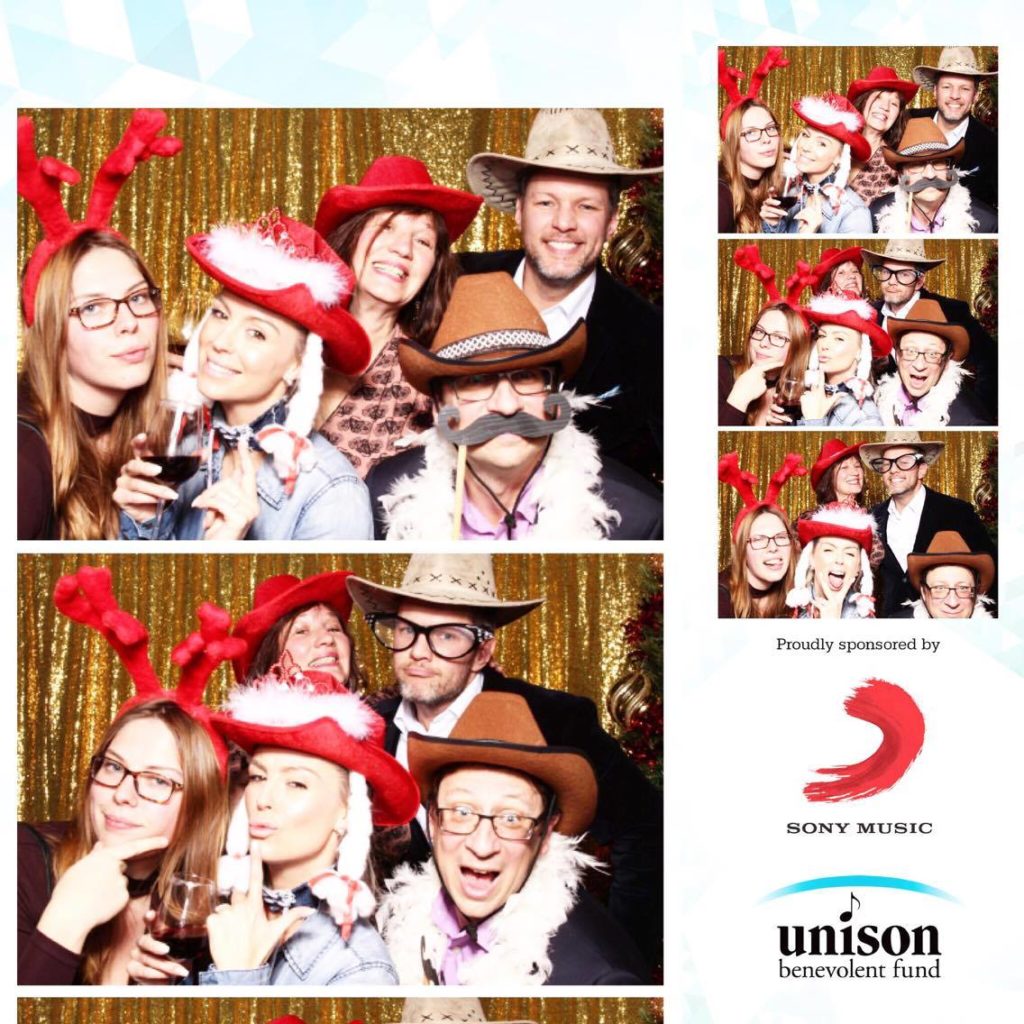 The Unison Fund provides discreet relief to music industry professionals in times of crisis. There are two distinct types of support available through the fund, Financial Assistance and Counselling & Health Solutions.
December 10th 2016
We are Wolves will be playing LIVE in Toronto!
En spectacle le Samedira 10 Decembre à The Baby G (TORONTO) !
November 15th 2016
 Talk To Me, Album Release Party with Alessia Cohle
A night to remember for us all, Alessia Cohle has followed her dreams in Country music.  After months of dedication and hard work, the album, Talk To Me is an array of harmonies that describe the unique sound of Alessia Cohle's music.
Check out the album on Itunes today!
November 7th 2016

Jade Mya LIVE at the ROM
High energy, amazing audience and the perfect ambiance. Last Friday night was a hit at the Royal Ontario Museum!
October 26th 2016
UPCOMING AM TO FM PROMOTIONS ARTIST SHOWS
NOVEMBER 4TH: Jade Mya live @ the ROM in Toronto .
NOVEMBER 5TH:  Alysha Brilla live in Toronto.
NOVEMBER 5TH: BINK performing live at 401 mini indy in Toronto!
NOVEMBER 15TH: Alessia Cohle CD Release Party.
NOVEMBER 17TH: Indie Week Emerging Country Artist Showcase.
ask us about these events for more information!
October 22nd  2016
Sunrise and Good People LIVE in Granby!
EN DIRECT Sunrise and Good People GRANBY!

October 15th  2016
Jade Mya LIVE @ Cadillac Lounge
Jade Mya continues to promote her new album "Heartbreak Country" by performing her hits "Lies of the Lonely", "Telescope" and her new single "Another Thing Coming". Catch Jade on her upcoming dates in Toronto.Next stop, ROM (November 4th).
October 3rd 2016
Mentana LIVE in Toronto!
Check out the event: https://www.facebook.com/events/1317039291662722
September 29th 2016
Thursday, September 29th Goodnight,Sunrise is releasing their 2nd album "Falling Awake". We are celebrating the release at the Horseshoe Tavern in Toronto!
Cover is $8 or Get 2 for one, cover +CD for $15!
Check out this event :https://www.facebook.com/events/916104871868366
September 22nd 2016
Come down and ask us your questions this Thursday at Placebo Space in Toronto! We will be hosting a free live music event featuring artists;Dylan Briscall, Michael Gray and Wes Mason along with special guests. Enjoy drinks, awesome tunes and have a great time!
More information can be found here: EVENT
September 8th 2016 to September 11th 2016
Canadian Country Music Week: Alessia Cohle
Alessia Cohle had a busy week at the #CCMAs (Canadian Country Music awards). Alessia Cohle, country artist sang all week long in the house band for the Canadian Country Music week held in London, Ontario.
Alessia Cohle playing her 3 hit tracks on the Diamonds In The Rough Stage at the Delta Armouries on Saturday morning.
AM to FM Promotions had an amazing time meeting members of the music industry and supporting our country artists.
see more on our social media; @amtofmpromotions.
September 23rd 2016
Jade Mya will be performing at the Boots and Bourbon on Friday, September 23rd at 10pm !
September 8th-11th 2016
AM to FM Promotions invites you to come say hello during this year's CCMA's held in London, Ontario!
We will be attending the CCMA's this year with special guest, Alessia Cohle. Spot us sporting our AM to FM tees, we would love the chance to meet you and say hello!
September 4th
See Laura Sauvage play live/ Visionner Laura Sauvage en direct!
Other tour dates available!
Sunday, September 4th  catch Laura Sauvage play at  ROUYN-NORANDA – FME – Agora of the Arts!   TICKETS 
Dimanche le 4  Septembre  voir Laura Sauvage en direct au  ROUYN-NORANDA – FME – Agora des Arts! 
August 25th 2016
Lemon Cash will be performing live! watch them perform live during the pre-game at TD place, when the Ottawa Redblacks will be hosting the BC Lions.
August 4th 2016
AM to FM Promotions invites you to come say hi and come on down  for Manitoulin's Country Fest (August 4th to August 7th 2016).  Alessia Cohle will be perfoming alongside Jessica Mitchell, Black Jack Billy, The Road Hammers and Brett Kissel! We hope to see you THERE!
July 27th 2016
Jade Mya Album Launch Showcase| Jade Mya en Direct pour le lancement de son album!
Media are invited to attend the Jade Mya album launch showcase on Monday, August 15 at 120 Diner (120 Church Street) in Toronto.
_______________________________________________________________
Vous êtes invités au Jade Mya Showcase pour le lancement de son nouveau album! Lundi, 15 Aout à  120 diner (120 Church Street) Toronto.
To|Pour RSVP contact: [email protected]
July 11th 2016
Goodnight,Sunrise Live | Goodnight, Sunrise en Direct
Satuday 07/16 from 9pm to 11:30pm! Toronto, ON – Horseshoe Tavern
 June 19th 2016
FIELD MMVA pre-party
AM to FM Promotions artists attended the  FIELD MMVA pre-party on Sunday afternoon to celebrate the 10 nominations at the 2016 MMVA awards. The venue featured a lie DJ, models promoting the upcoming film, Tarzan and goodies for the  music
industry's most eclectic and celebrated people.

In photo: Lala Dawn, Nina Browwn with the models for the upcoming film, Tarzan.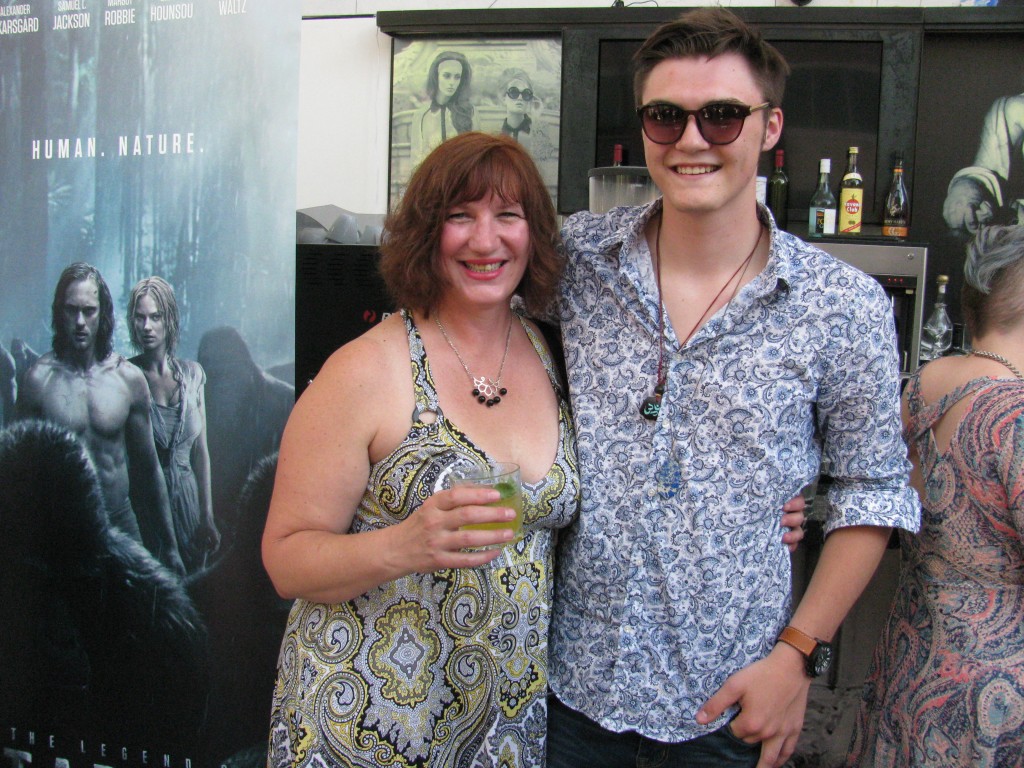 In photo: Wes Mason with Andrea Morris (CEO of AM TO FM Promotions.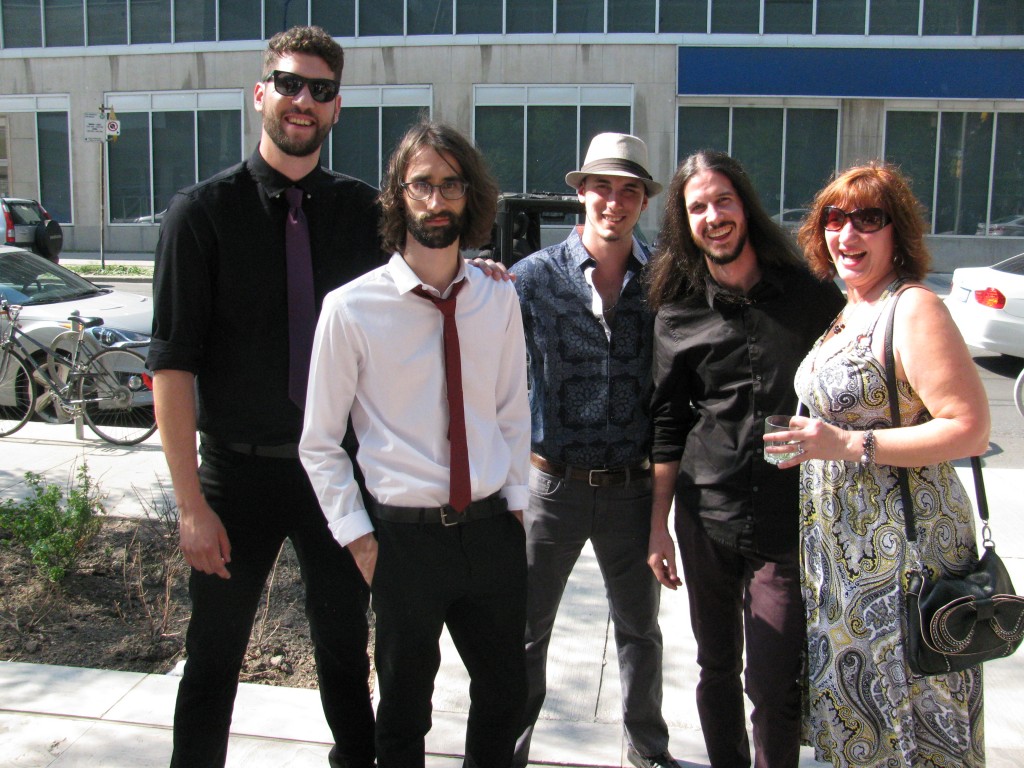 In photo: In Saigon band with Andrea Morris.
In photo: Shonna Brown.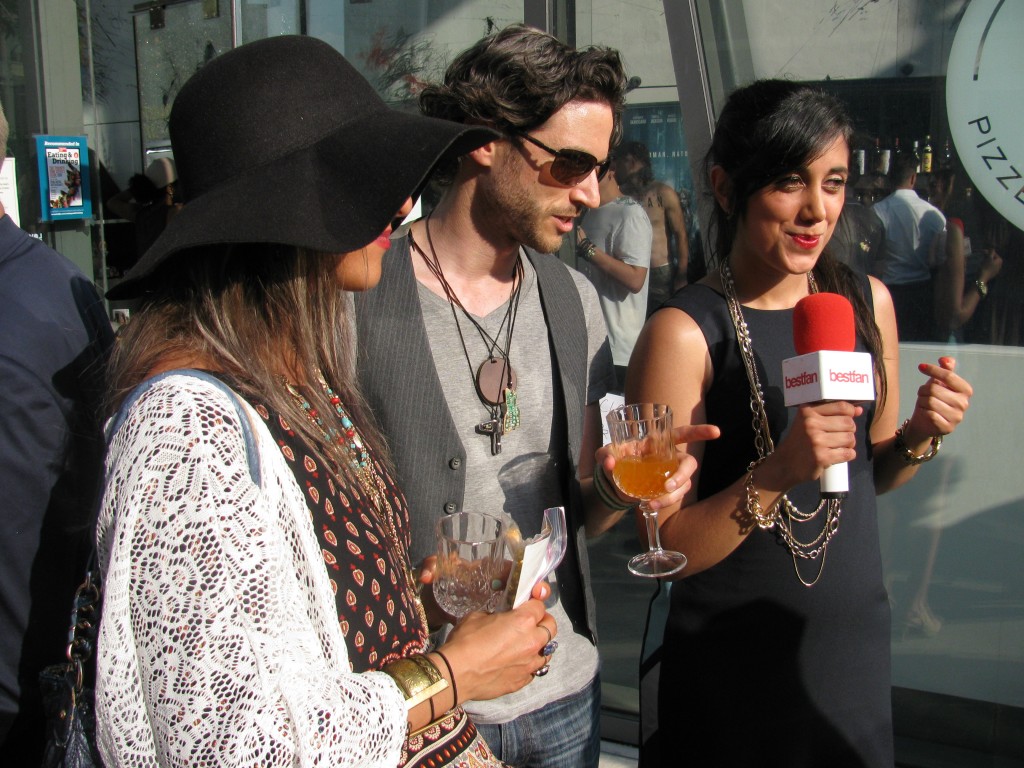 In photo: Goodnight Sunrise with show host Best Fan.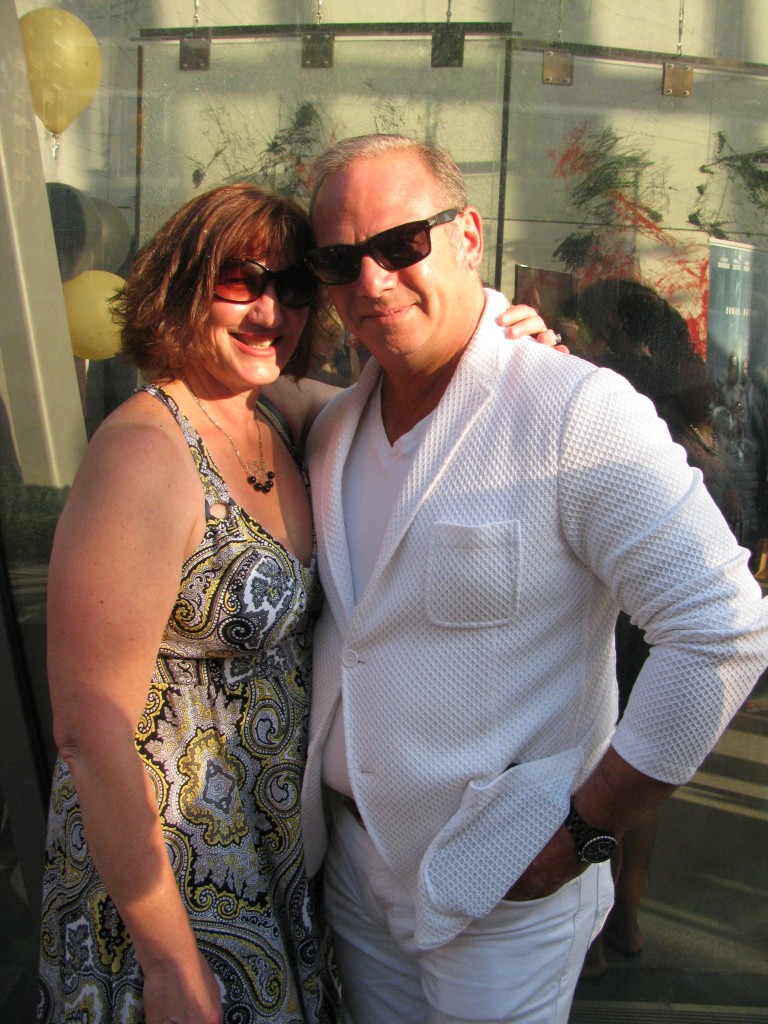 In photo: Jake Gold with Andrea Morris.
June 5th 2016
Check out Jade Mya on  tour in Canada.
TOUR DATES
Event: Woodstock Ribfest
Date: Friday June 24th
Time: 6:30 – 8:00 pm
Event: St. Thomas Ribfest
Date: Sunday Jul 10th Time: 11:00 am – 12:30 pm
Event: Ajax Ribfest
Date: Saturday Aug 5th Time: 9:30 – 11:00 pm
Event: Orillia Ribfest
Date: Saturday August 27th Time: 11:30 am – 1:00 pm