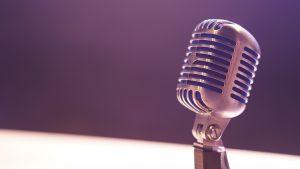 Do you have a music project that we should know about? Have questions about our services and/or artists? Contact us today!
AM to FM Promotions
4083 Fracchioni Drive
Lincoln, ON L3J 0R5
Andrea Morris
President, Radio Promotions Director | Président de promotion radio
905-563-4630 / 905-563-6588
[email protected]
Find Us On Social Media
---

FAQ: Most Common Questions On Radio Promotion & Music Promotion
Q. What is radio tracking?
A. Radio tracking is a service where the goal is to place songs on the radio. In order to get your music on the radio, the AM TO FM PROMOTIONS team maintains relationships with program directors at commercial and campus radio stations to promote you as an artist across Canada. If you want to get airplay and connect with audiences, hiring a radio tracker is a great way to grow your career in music!
Q. How does radio promotion work?
A. Radio and music promotion is a key marketing element for any musician looking to grow their profile and career. A radio promoter will do just what the title says: increase your exposure at radio! Your radio tracker will listen to your album or song(s) and advise you on the best choice for single(s), provide advice on release dates, and which radio format is best suited for your music. They will create a timeline for you, with contingency plans built in as well. The radio tracker will deliver music to radio contacts, provide tour dates, and arrange interviews and radio performances.
Q. What is commercial radio?
A. Commercial radio stations are operated for profit and controlled privately by independent commercial groups or individuals. Stations have playlists with a set number of airplay spots for Canadian and International artists. Many stations are monitored by Mediabase, meaning their spins are logged and recorded to determine chart positions at the appropriate formats.
Q. What is college (campus radio) radio?
A. Campus radio or college radio is a radio format not to be neglected. Campus radio is a great start for emerging musicians. The radio stations play all genres of music, including those that bend the norm. There are many opportunities at college radio for airplay, for live performances, reaching audiences from around the world, and online.
Q. How many radio formats are there?
A. In Canada, there are six different music-based radio formats: CHR (Top 40), AC (Adult Contemporary), HOT AC, ACTIVE ROCK, ALTERNATIVE ROCK and COUNTRY.
Q. Do you run radio promotion in Quebec?
A. Yes! We work with radio stations across Canada, including french speaking stations in Quebec and in other parts of Canada. We got you covered!
Q. Does my music qualify as Can-Con
A. To qualify as Canadian content, a musical selection must generally fulfill at least two of what we call MAPL.
M (MUSIC): the music is composed entirely or at least half by a Canadian .
A (ARTIST): the music is, or the lyrics are, performed principally by a Canadian .
P (PERFORMANCE): the musical selection consists of a live performance that is recorded wholly in Canada.
 L (LYRICS): the lyrics are written entirely or at least half by a Canadian.
It is important that you let us know if your music falls under can-con or international as this may impact a radio campaign.
Q. How much does radio promotion cost?
A. Being aware of the costs associated with recording, websites, touring and a support team is one of the first steps in establishing yourself as an artist. The reality of the business is this: nothing is for free and everyone is willing to take your money. It's up to you to be smart and know what you SHOULD spend your money on and how much are you willing to invest. We have seen way too many people blow their budget on studio time and then what do they have? A great album or fantastic song that no one will ever hear because they have not planned ahead for music promotion. If you want to fulfill your dream of becoming an international singing sensation, then be smart from day one and plan your budget. As a general rule, our team listens to the music and we assess if the music and the artist is ready to do radio promotion. Please send your music and inquiries to [email protected] to get a quote.